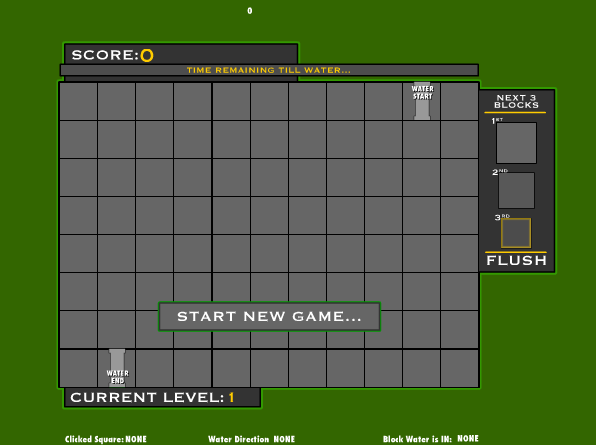 What is this game about? How would you describe it to a friend?
This game is similar to Tetris. I believe it is a mechanical/automotive game. Basically they give you a start and end pipe, and you are given random starting location, and you must arrange the incoming pipes to connect the start to finish pipe before the water flow comes into the pipe system you created!
What's fun about it?
Its fast and I can finish the level in any way I would like, it's basically a race between you and the water. The higher the level, the faster the water comes.
In what ways do you think it made you smarter and how did it accomplish that?
The game takes away points for wasted pipes on the side, so each time I played I would try to not waste as many as I did the level before; this makes the game more realistic to real life to be conscious of the waste you create. This game also taught me to work with the materials I have, instead of what I want, this made me think of new ways and strategies so I can complete the level before the timer goes out.
Be honest and rate it – 1 for B O R I N G through 5 for highly addictive.
3.5 – This game is very fast paced-fast enough that you are addicted before you even realize it. Whenever you lose a level, the game takes you back to the beginning, which can be really frustrating.
What would you change to make this game more appealing to girls?
I do not like the appearance of the game at all, I think it definitely needs an upgrade for style and change of colour. Also it would be better if they allowed the blocks to be placed faster when replacing one.