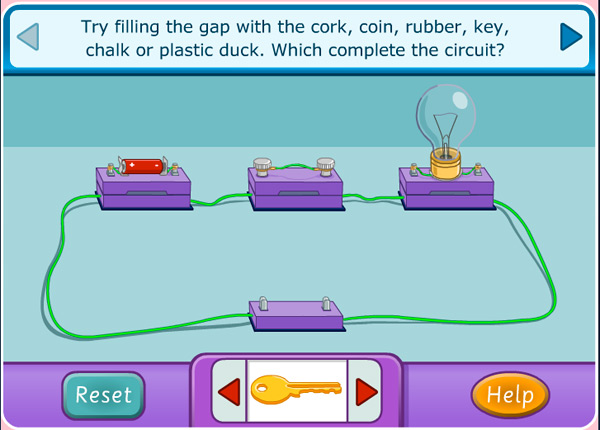 What is this game about? How would you describe it to a friend?
This game is about experimentation, where one has to figure out what completes a circuit by dragging items to it.
What's fun about it?
The fun thing about this game is the fact that you get to learn new things about electricity and circuits. This is especially fun for people who like to learn new things and never learned anything about electricity and circuits in the past.
In what ways do you think it made you smarter and how did it accomplish that?
To be completely honest, it didn't really make me any smarter, seeing that I have already acquired this knowledge beforehand, and most of this game is a matter of common sense.
Be honest and rate it – 1 for B O R I N G through 5 for highly addictive.
I would give this game a 2. It was somewhat entertaining, but it would be better for someone who does not know much about circuits. It would be nice to have more of a challenge to this game.
What would you change to make this game more appealing to girls?
I would make the drawings a bit more detailed and make the game more challenging. I would perhaps add levels and make it harder as one moves through the levels.