Overall, the Youth Think Tank performed 650 interviews with boys and girls their age (ah -mazing!). One YTT team in particular, asked a lot of questions about gender because we had a hunch that somehow Engineering isn't currently perceived as a feminine choice. Since teen girls are in the midst of forming their identities, the choice of Engineering needs to align with both the person they want others to see them as, and how they see themselves. If being feminine is part of how they want to feel, then we figure Engineering needs to feel feminine, or at least gender neutral, if it would be a choice they'd make in the future.
Anyway, long story short. We've created word maps of some of their results to illustrate some of the disconnects that girls are facing everyday and pulled out some quotes from the interviews. Check them out!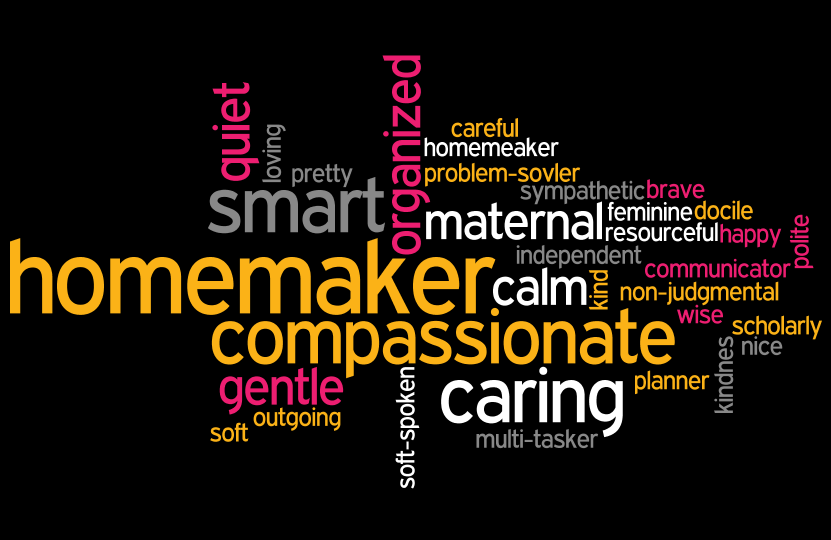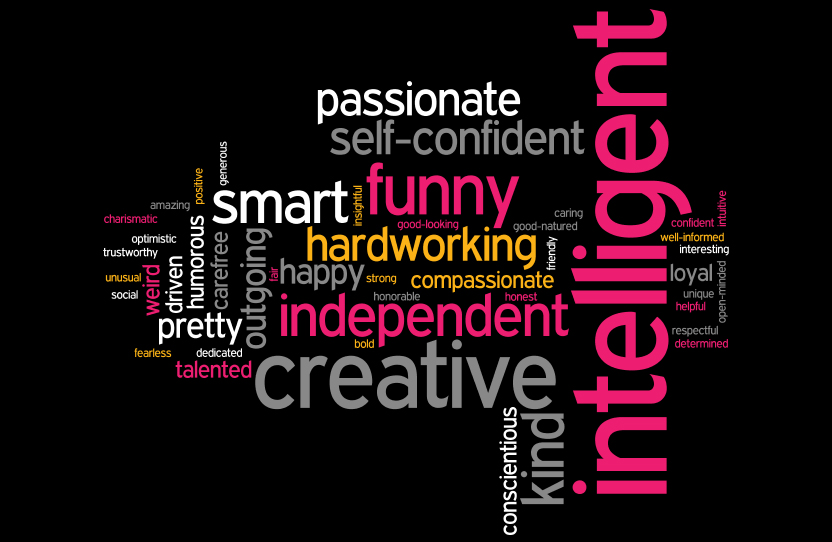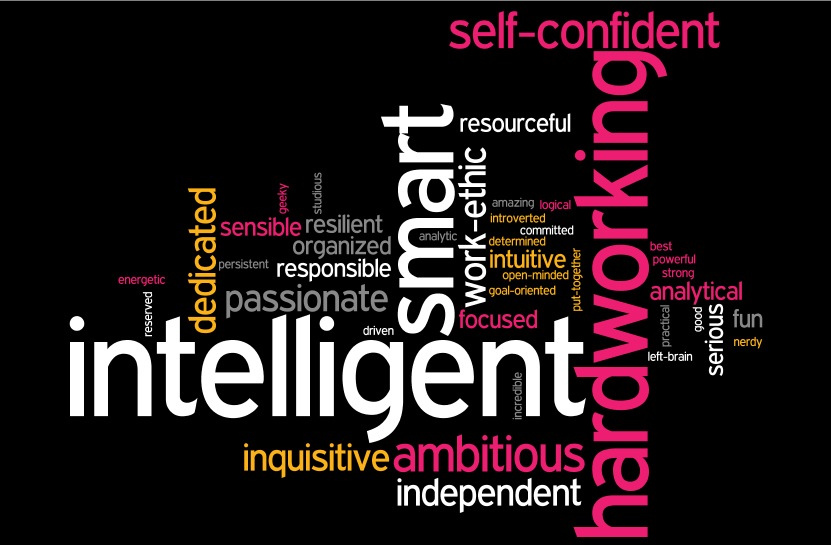 The messages are pretty confusing. A woman is supposed to be a homemaker who is compassionate, smart, caring and gentle. But the girls we talked to want to be seen as intelligent, creative, funny, kind, independent, passionate and confident. And to make matters even more complicated, the girls and boys we talked to see girls who excel in science and math as intelligent, hardworking, inquisitive, dedicated and independent.
So the question remains, how can we talk about science and math as choices a girl would make to keep her options open and not ask her to compromise her desired identity? Can female engineers be caring and gentle, funny and kind, passionate and confident? We think so! Check out some of their stories here.