Q&A WITH
engHERO:
Samin Eftekhari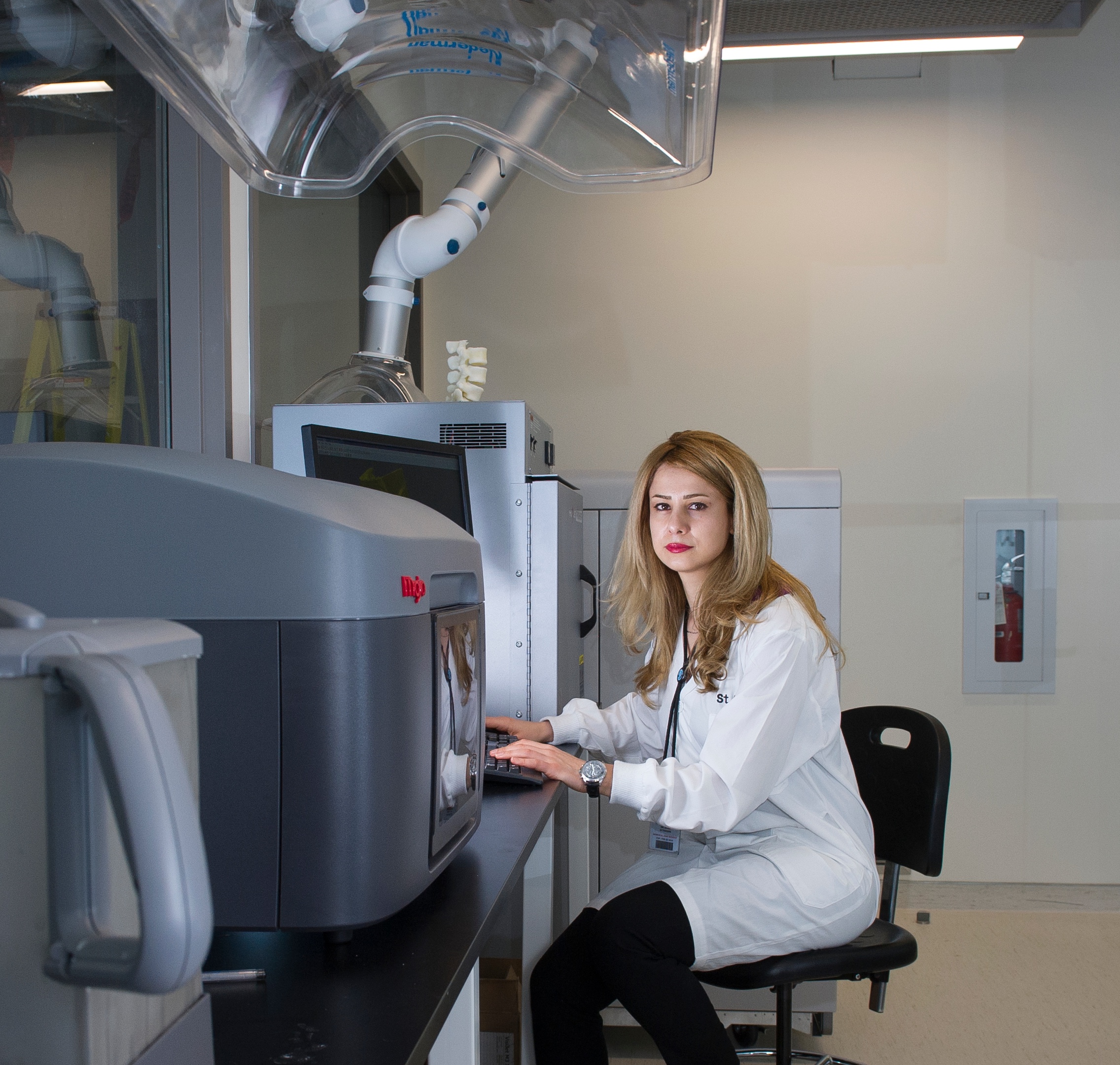 Q#1
What's your proudest accomplishment as an engineer?
Ever since I was a child, I was interested in the creation of new things. Being trained as an engineer, gave me the ability to advance in my professional career based on my interest and passion. My patented novel biomaterial for bone repair applications is my proudest achievement.
Q#2
Tell me about a time in your career when your work has been about discovery or curiosity?
While I was doing research for my Master's degree, I was working on developing a new material to be used as an artificial artery, and trying to modify its blood coagulation capability. The process was full of hurdles and obstacles, but I did not give up because I wanted to have my contribution in making the lives of the patients with heart-related conditions, including my father, easier. For my PhD project, I decided to do research on the common ways for treating bone fractures and finding new solutions and ways to alleviate the pain of patients with bone injuries. Whole my life, I've tried to make an impact in people's lives for a better future.
Q#3
What are you doing these days?
I am working on a project that came out of my PhD research. I have developed a novel orthopedic material that mimics natural human bone. Using this patented technology, we are in the process of developing personalized orthopedic implants with customizable shape, strength and absorption rates for each individual patient with bone injury. Artin Biomed, is a start-up company that I have founded to develop these implants and brings them to the medical market.
Q#4
Why do we need more female engineers?
I believe engineering transforms students into future entrepreneurs. I feel it is important to train more female engineers because engineering skills empower women, so that they will have the required abilities to change the lives of everyone around them.
Q#5
When you were becoming an engineer, were you nervous and stressed out about all the math and science? What made you push through and become an engineer? Were you sure that you wanted to become an engineer when you were in Grade 12?
In some regions of the world, girls face double discrimination and unique barriers to development, simply because they are female. My passion and courage to break social barriers helped me cope with all of the challenges related to the technical difficulty of the field that I chose.
Q#6
Do you have any hobbies/passions that give you a unique perspective in engineering?
I exercise every day and swim every weekend. As an engineer, I know that in order to operate functionally and productively, we have to take care of the most important and amazing machine of life: our bodies!
Q#7
Tell us about your Norman Esch Engineering Innovation and Entrepreneurship Award idea, and what motivated you to get started?
I was privileged to receive Norman Esch Engineering Awards. I used the award money to fund market analyses for my business idea, build a business model, and test it out. I believe that through this ongoing experience, I became much more familiarized with business and management skills such as budget management and business planning. I developed a business plan for my idea, which stems out of my PhD research. Through this opportunity, I have been able to hone in on a great deal of skills which I believe are valuable assets in order to be a successful entrepreneur in the future.