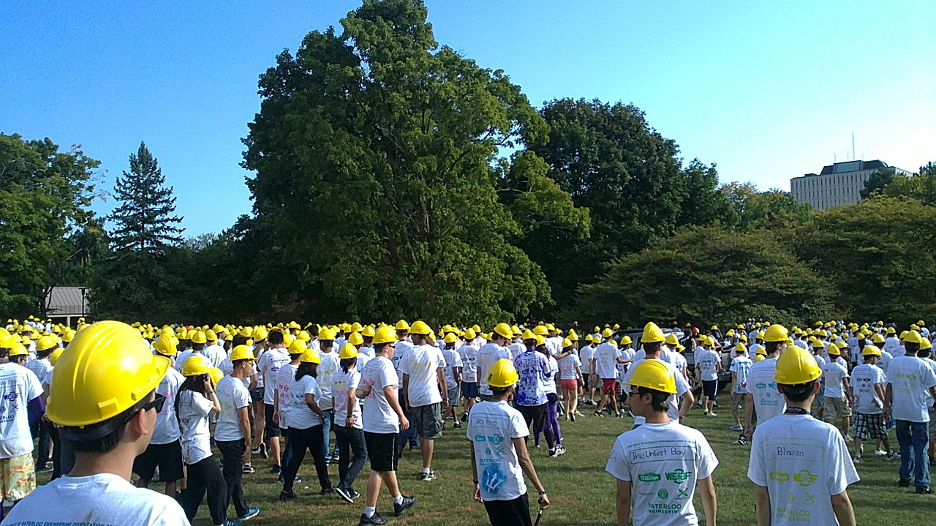 Engineering has a very rich history with many fun traditions that have been performed by engineers all around the world for decades. Many of these traditions are still alive and well and are practiced regularly by engineering students in Canada and many other countries. Today we are going to learn about the history of three notable traditions that all engineers-to-be can look forward to participating in one day!
Iron Ring Ceremony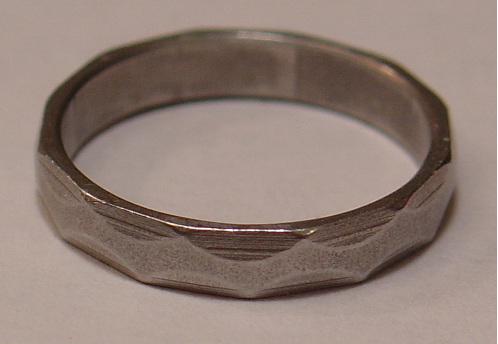 The Iron Ring is presented to graduating engineering students as a symbol of their dedication to holding up ethical standards in the profession once they are practicing engineers
The Iron Ring ceremony is primarily a Canadian Engineering tradition although there are some similar ceremonies in the United States
The first Iron Ring ceremony was performed in 1925 in Montreal
The idea was created in 1922 by a University of Toronto professor, H.E.T Haultain
Now this ceremony happens annually at school across Canada!
Purple!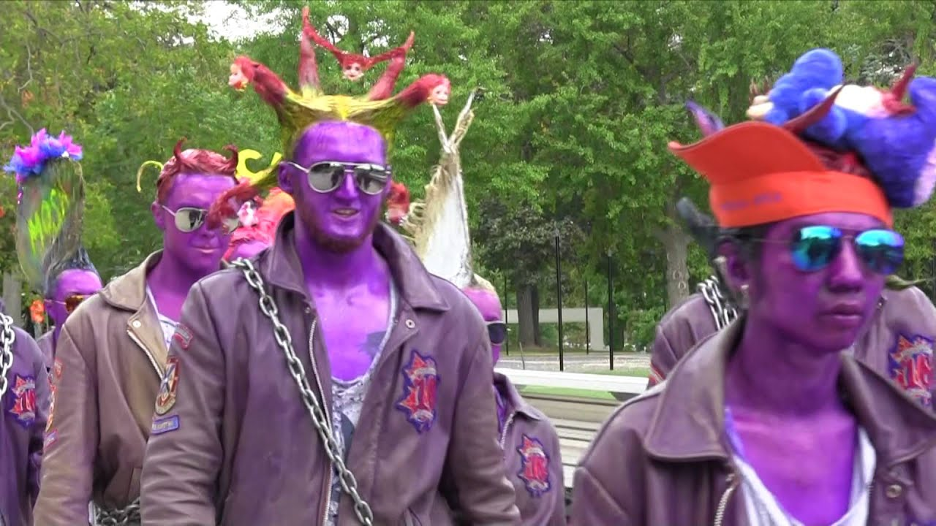 This was probably the strangest sight to see during the first week of university! Engineering students walking around with purple skin!
Purple is a very significant colour for all engineering students. The origin of the purple traditions is not verified but it is said that this colour is used because it was the colour worn by the marine engineers on the Titanic, it is also speculated that it is because purple was the colour of the engineering corp in the British Miltary.
During orientation week, new engineering students dye their skin purple in this super funny tradition!
Boiler Suits/ Patches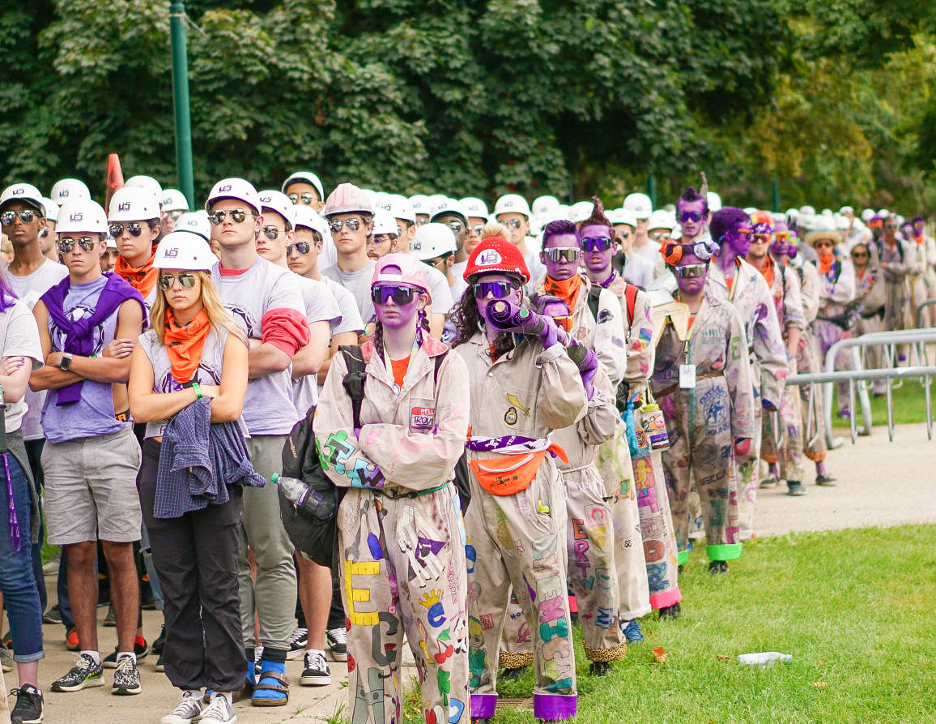 Boiler suits are another very fun engineering tradition to look forward to!
This tradition started in Sweden in the late 1960s and spread to Finland, Canada and other countries after that
Engineering students would write all over their boiler suits and attach different patches to their suits. They also trade patches with other students and collect as many as they can!