Mechatronics Engineering is a multidisciplinary field of study, which integrates Mechanical, Electrical, Computer or software, Systems Engineering and many more. The study and application of Mechatronics Engineering is often linked with robotics and automation.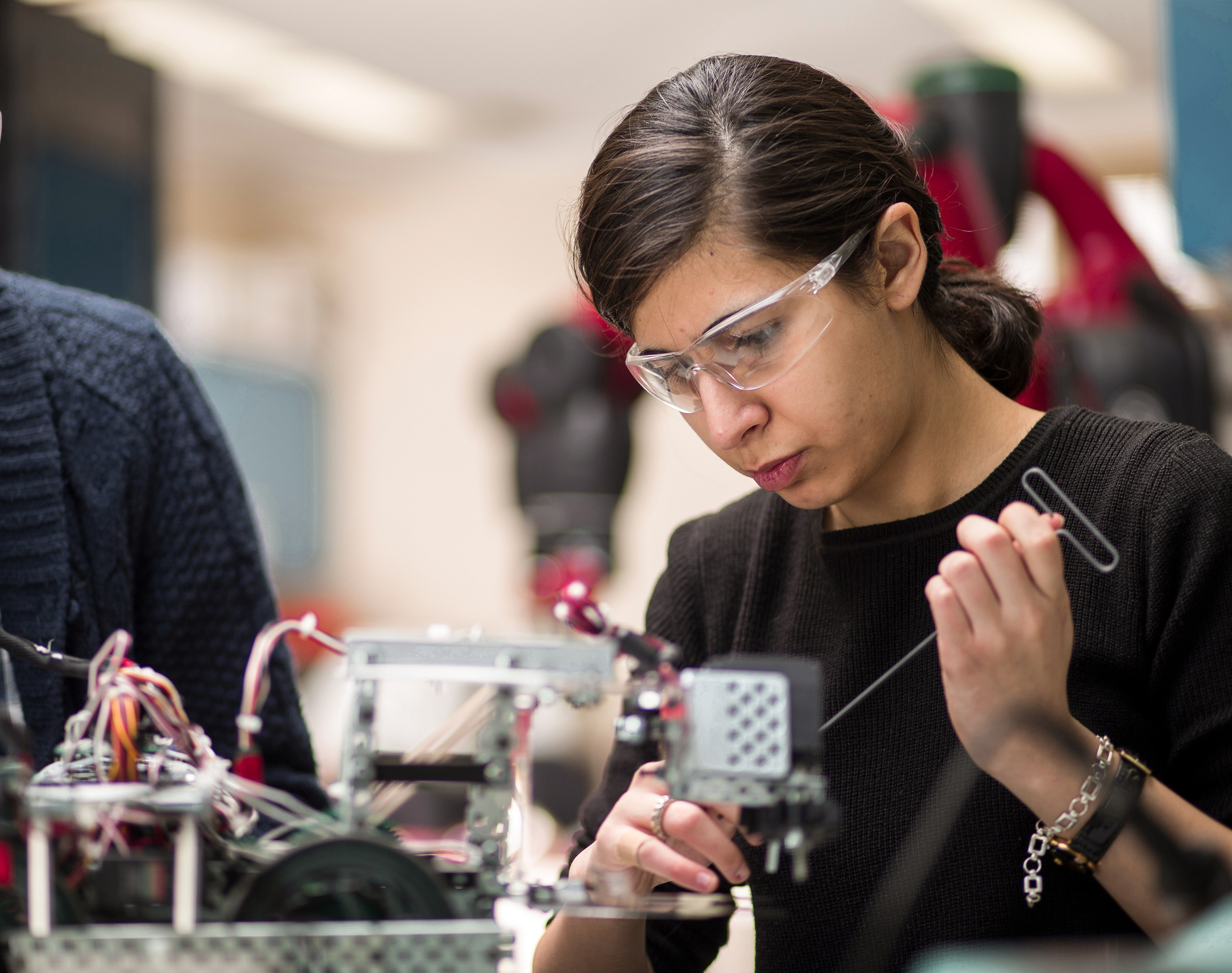 WHAT KIND OF COURSES DO MECHATRONICS ENGINEERS STUDY IN SCHOOL?
Computer Aided Design

Robotics & Automation

Electronic Circuit Design

Object Oriented Programming

Structures and Properties of Materials
WHAT ARE SOME COOL PROJECTS THAT MECHATRONICS ENGINEERS GET TO WORK ON?
Designing and Fabricating a bionic arm or other prosthetics that can mimic human gestures

Designing Automated Vehicles and creating a mini city to test fully automated technologies

Designing medical devices that can identify health issues which are typically difficult to detect

Designing and building automated systems to efficiently harvest grains, fruits and vegetables in large quantities.

Developing humanoid robots that possess artificial intelligence
WHAT ARE 5 QUALITIES OF A MECHATRONICS ENGINEER?
Problem Solving

Written, Oral & Visual Communication

Strong Mathematical Ability

Logical Thinking

Creativity and Imagination
HOW DO MECHATRONICS ENGINEERS CONTRIBUTE TO MAKING THE WORLD A BETTER PLACE?
This new field of engineering is purposed to use the principles behind all existing disciplines to develop devices that solve real-world problems. This can be as simple as a household robot, intended to vacuum your floors, or items on a larger scale such as medical devices, or self-driving vehicles to make the world a safer and better place.