"It is important that we have more female engineers because they have an opportunity to shape the future and help to break down gender stereotypes that assume that the profession is for men. Having a good representation of both women and men in the industry increases collaboration and productivity through diversity of thoughts."

What's one thing you wish you knew about engineering back when you were in high school?
One thing I wish that I knew was exactly how important good communication, presentation, and technical writing skills are to being an effective communicator to different audiences (peers, clients, users and other stakeholders).  A question that I answer often is, "How can you simplify a complex engineering process or a system in order to present it in a way that your audience, who is not an engineer, will understand"? Most engineering students entering the workforce are facing challenges transferring their technical knowledge into a technical report, analysis or presentation that others can understand. Incorporating technical writing and presentation classes during high school can strengthen students' communication skills and their expectations when they apply themselves in the real world.
Q#2 What's your proudest accomplishment as an engineer?
I'm very proud to be able to contribute my knowledge and skills, gained in the Ryerson Civil Engineering Department, back to my alma mater by being a key player during the design and construction of Daphne Cockwell Health Sciences Complex building. I have always believed in Ryerson's guiding principles of campus development and their commitment to design excellence. Working on a multi-use building project early in my career that fosters student innovation, promotes student education and introduces a healthy lifestyle is a proud accomplishment.
Q#3 Tell me about a time in your career when your work has been about discovery or curiosity?
They say follow your curiosity because it will develop into an amazing discovery. I think knowing when to switch off autopilot and simply being more curious can improve your performance at work and introduce you to new exciting things; for example in one project, we were heavily involved with Municipal Approvals and meeting city requirements. The challenges that this project presented always piqued my interest and by taking part I was able to learn about Zoning By-laws in compliance with lot requirements, building setback, flight path regulations, and protecting and monitoring sensitive structures adjacent to construction.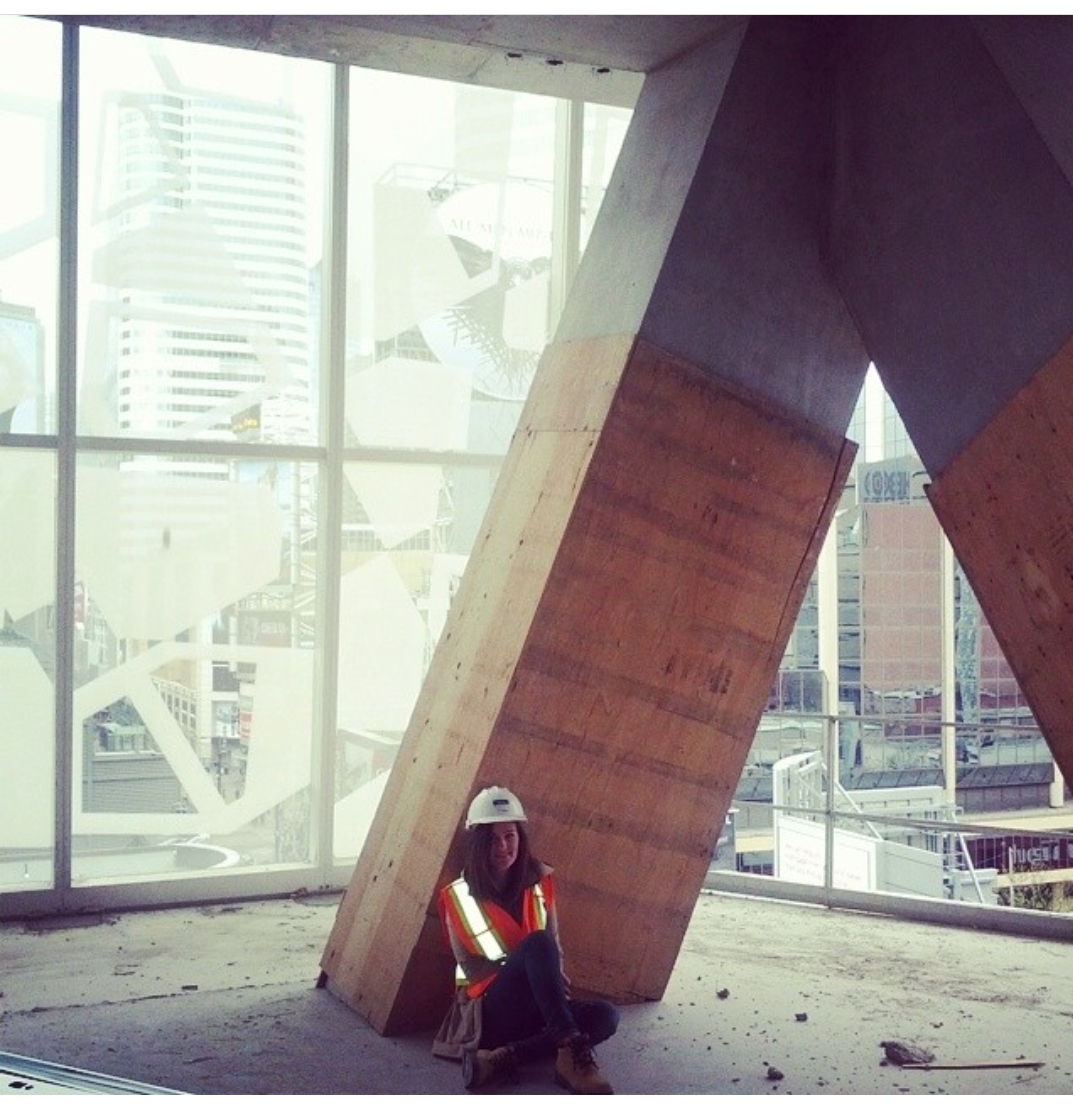 Q#4 What are you doing these days?
Currently, I am working on a few essential projects at Michael Garron Hospital.  These projects include replacing the aging infrastructure by providing the hospital with more efficient and reliable systems including high voltage electrical switchgear and boiler replacement.  I am also working on a facility renovation for the Medical Device Reprocessing Department, which is where surgical equipment and instruments for the entire hospital are sterilized and inspected. An enormous, but motivating, challenge is having to do this while the hospital is in operation 24 hours. Once the projects are completed I will be focusing more on the Ken and Marilyn Thomson Patient Care Tower which is a new 8 story patient care center that is currently under construction. And of course it is summertime, so I am trying to get out more and get sun-kissed.  
Q#5 Do you feel your work contributes to society? How so?
The engineering profession itself is about the safeguarding of life and social well-being and is the driving force behind the cultural and economic growth. Michael Garron Hospital's diverse range of projects allows me to be proud of my work because I am improving patient's healthcare and hospital experience during a stressful time.  I think helping others when they need it is an essential contribution to society. Wearing the iron ring on your finger is a great reminder that your actions and decisions have a great impact on society.
Q#6 Why do we need more female engineers?
It is important that we have more female engineers because they have an opportunity to shape the future and help to break down gender stereotypes that assume that the profession is for men. Having a good representation of both women and men in the industry increases collaboration and productivity through diversity of thoughts. A lot of girls don't realize the diversity of the profession or the possibilities that come with having a career in engineering and that needs to change now. This is one of the reasons why I got involved with Women in Engineering at Ryerson, so that I can encourage young girls to enter the profession by sparking their curiosity and help them understand how broad the industry is.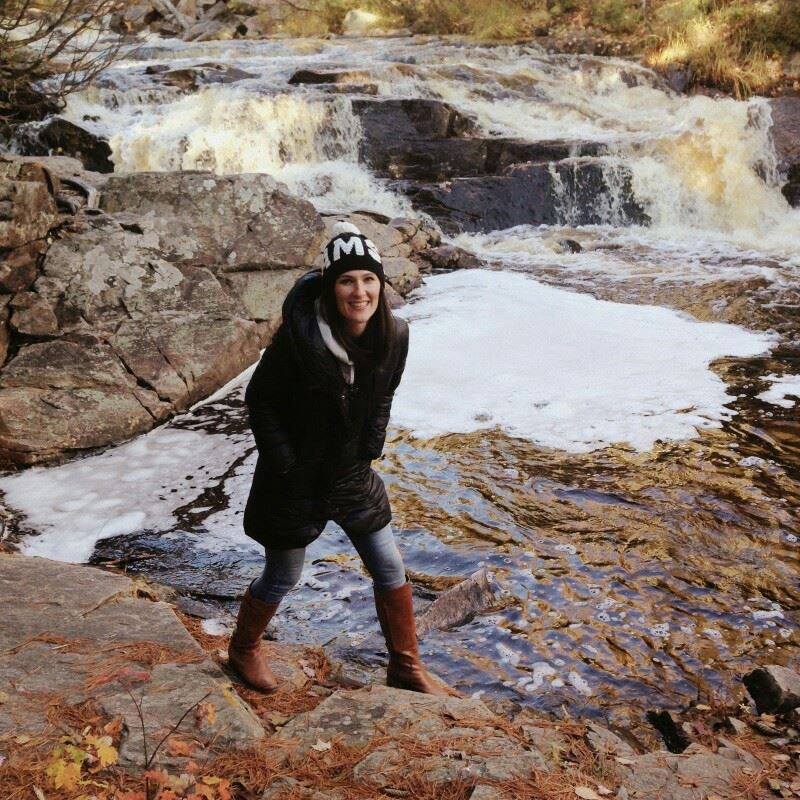 Q#7 Do you have any hobbies/passions that give you a unique perspective in engineering?
I like to draw buildings in perspective. When I draw, I like to see buildings as isolated entities so that I can focus on the details. By doing so, I can understand why they are an integral part of cities and how they contribute to the urban development. I create a personal, emotional connection with my work. It helps me visualize the design content much faster and allows me to think about ideas and improvement. I also appreciate black and white photography. It allows you to focus on key elements such as lighting, composition and spatial arrangements. Blending art with engineering is like blending aesthetics with function so having an appreciation for both helps me with the work I do and the interaction I have with my stakeholders, engineers, and architects.
Q#8 When you were becoming an engineer, were you nervous and stressed out about all the math and science? What made you push through and become an engineer? Were you sure that you wanted to become an engineer when you were in gr12?
I was very comfortable with math and science and that's why I went into engineering. My mom is a civil engineer and she suggested I become one as well. At grade 12, I was working towards going into architecture school and I applied to engineering as a backup. It turned out to be the other way around, I got into engineering and ended up loving it. I completed 4 years out of 5 years of Civil Engineering at home and had to retake math and other engineering courses all over again when I moved to Canada, but I have never regretted it!                                                                                                                                                    
Q#9 Tell us about a cool project you've worked on.
I have a special place for Daphne Cockwell Health Science Building not only because it is a remarkable building that is designed as a learning tool but also it fulfills the commitment of Ryerson University to enrich generations of the future. I also found it interesting because of the impact it had on the students and the community around while we were still in the planning and design phase. Part of the requirements for the building were driven by how students and professors would engage and interact in the space with each other, which provides students with a unique building where they can live study and but also allow them to explore their learning environment. This was done by incorporating a natural light atrium space, a fabrication zone, feature stairs, green roof and collaboration spaces. It's also worth mentioning the big A-frame columns that spanned through the floors spiking a lot of structural reviews and discussion. I learned a lot about teamwork and communication with different stakeholders, planners, designers, board members and faculty users during this project, which as invaluable to my future career. I was also able work with amazing mentors that were truly inspiring and supportive of my career growth.