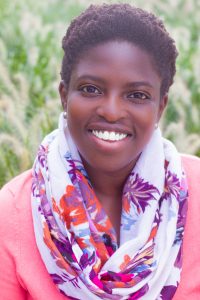 What's one thing you wish you knew about engineering back when you were in high school?
I wish I knew the breadth of engineering! There are so many opportunities and applications. The numerous branches of engineering means that it is really a foundation for anything. I wish I knew that engineering would teach me how to problem-solve, develop critical thinking skills and prepare myself for any future problems I encounter. If you had told me that engineering was a way of life, I would have been much more excited and confident to pursue this field right away.
What is your proudest accomplishment as an engineer?
My proudest accomplishment to-date would have to be that I started my own business. I took the tools, techniques, concepts, experiences and technology from my engineering background and applied this as an operations consultant for small businesses. I now focus on making small companies' lives more efficient and effective. I love that I can see the positive impact on my clients' lives and businesses!
Tell me about a time in your career when your work has been about discovery or curiosity?
My actually career path has been about self-discovery and being curious about different opportunities. My move to Canada was a very big catalyst for my self-discovery – I decided to try the role of assistant professor. However after a few years, it became clear that I didn't want to be in academia forever so I kept asking myself questions. What do I want to do? What skills should I explore? What new things do I want to learn? I knew engineering gave me the capacity to improve whatever area I was passionate about so I was open to trying new paths in my career.
What are you doing these days?
My business, OperationsAlly, helps small companies who are ready to grow, but are fully aware that the way they are running their business (e.g., the way that they are operating) won't support the growth that they want. Since I have a background in Industrial engineering, I am able to design (and implement) the personalized systems these businesses need to get the growth that they want. Through my business, I get to play match-maker, curator and designer as I create tailored solutions to address each businesses' specific needs.
Do you feel your work contributes to society? How so?
Yes I do! By definition, engineering contributes to society. For me, I can really see my impact and contributions both as an entrepreneur and with my previous jobs in larger organizations. My experiences with Walt Disney Parks showed me that I could have a big impact even as one person within a bigger organization. Now my impact is one business at a time. I see the value in both types of roles, but I prefer to have a direct impact on specific people – it feels more personal for me. Either way, engineering has been a great field for improving the aspects of society that I am passionate about!
Why do we need more female engineers?
We need to change the perception of engineering because I actually think that we are missing a lot of females in industry who are doing "engineering activities" without getting this label. I wish more women and girls knew about the breadth of engineering! We really need to focus on finding girls who are passionate about solving problems and harness this. We can do this by highlighting that engineering is a means of contributing to society and to fully explain what it really means to be engineer. It is important that we increase the awareness of females towards engineering so that they can make a conscious choice whether or not to pursue this field. They need to know what they are saying 'no' to.
What advice would you give someone interested in the field of engineering?
Talk to lots of people! Start-up conversations with different types of engineers and in different fields. I also recommend asking yourself "What in the world do I want to fix?" because you need passion in your career path. Engineering will help you problem-solve any aspect of society that you want to fix. It will also give you a foundation in hard work, perseverance and dedication. It opens up so many fantastic opportunities!