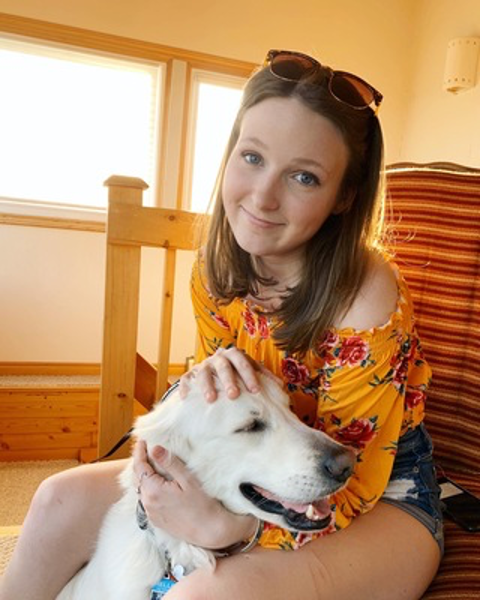 What is one thing you wish you knew about engineering when you were in high school?
I wish I knew how diverse the field of Engineering really is. I had a very specific goal in mind when I applied to Engineering. I still have the same goal, but I learned that it's important to start the program with an open mind, because there are so many exciting paths you can take, and it's best to take the time to find the one that meets both your interests and personal strengths.
What made you want to pursue engineering?
I am a really creative person, so the idea of being able to work in a field where my job is to create and design useful things that solve problems is so interesting to me. I was also interested in finding a community of peers with similar interests and aspirations. The engineering community is amazing. I have met so many great friends. We all have a lot of fun and keep each other going through hard times like exams!
What branch of engineering is your major and how did you decide on it?
I am in Software Engineering. I took the programming course that all first year students take when I was in grade 12, and I fell in love with coding. There is something amazing about the feeling I get when I run a working program that I created myself, and when I work hard and finally solve a bug in my code to get it working. I also love how diverse software is. You can work in basically any field. Literally almost everything has some sort of code in it. Even things like your refrigerator!
What do you plan on doing with your engineering degree?
I hope to enter the space industry. I have a huge passion for space and I would love to become an astronaut in the future! I am hoping to enrol in a concurrent degree with astrophysics. I have begun a Japanese minor and I would really love to do a semester in Japan. Upon graduation, I hope to work in the space industry and to continue learning to gain more relevant experience in pursuit of my goal!
What advice would you give to a young female who is considering the field of engineering, but isn't sure if it's right for them?
I did a number of outreach programs with my university (Western) while I was in high school, and they really helped me learn what engineering was all about. They gave me the opportunity to talk to current students and mentors which helped a lot! I would recommend seeing if there are any programs or open houses at the post secondary institutions you are considering. I learned so much about engineering and the university, as well as many things about student life that weren't mentioned in the brochures!