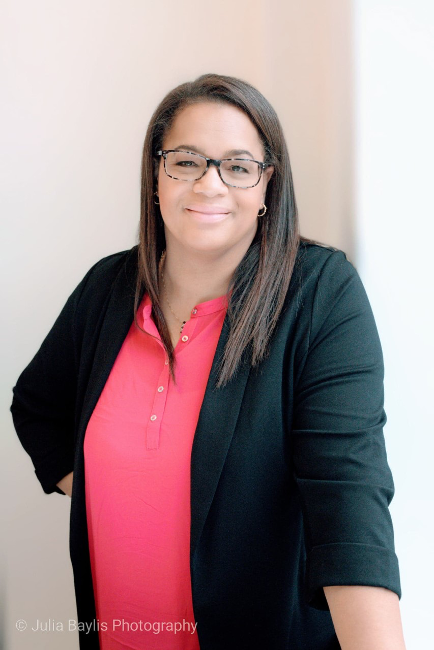 What is one thing you wish you knew about engineering when you were in high school?
I wish that I knew how complex and multifaceted engineering was, and how most problems are solved in group settings. When I was in high school, I assumed that I would need to know how to do everything myself as I would work independently. Although there is independent work required, the ability to communicate, collaborate, and delegate are also important. You don't have to know how to do everything, but you do need to know what you need to accomplish, how to communicate it, and who you can call on for assistance.
What piece of advice would I give my high school self?
I would tell my high school self to relax and be kind to yourself. Much of the pressure (stress) I will face in the future is the pressure (stress) I place on myself.
There won't be enough time in the day to do everything perfectly. Prioritization, time-management, and delegation will be your friend. Understand that you will not be able to physically do everything on your own.
There will be areas of study that baffle and confuse you. Be open to networking with others who can provide a different perspective and are willing to share their knowledge and expertise. The people you connect with in university and in the workforce can become life-long friends.
What made you want to pursue engineering?
I was a curious and mischievous child. From the time I could walk, I would find new and interesting ways to get into things (trouble was my nickname). I grew up fascinated with electrical cords, lights, and appliances. I was the kid who chewed on electrical cords, thought Christmas tree lights were edible, stuck hairpins and paperclips into electrical sockets, and took apart things (while they were plugged in) to see how they worked. Fortunately, my father, an industrial electrician was able to redirect my focus away from electrocuting myself and setting the house on fire. He'd let me help (aka hinder) him as he performed household maintenance tasks. He taught me the fundamentals of electricity and electrical safety. Through our interactions, my father shared his love of his profession, his ability to perform algebra and trigonometry in his head (the man's crazy smart), and his hope that I would take advantage of an opportunity he didn't have: the opportunity to attend college or university. I believe this daughter-daddy time greatly influenced my later decision to pursue engineering.
What branch of engineering is your major and how did you decide on it?
I majored in Electrical Engineering and graduated Western in 1997.
Throughout elementary and secondary school, I excelled at math and science. With my marks, I was encouraged by several teachers and guidance counselors to pursue a career in healthcare as at the time, girls with high marks in math and science became doctors or nurses. I knew that this wouldn't be a fit for me, as I faint at the sight of blood, and hate needles. When I was in grade 11, I took a serious look at my experiences, skills, and interests to try and determine what I wanted to study in university. I asked myself 3 questions:
What am I good at?
What motivates and excites me?
What is the one thing I want to do?
My answers?
I'm good at most subjects but excel at history, math, and physics.
Walking through my father's workplace and seeing robots, CNC machines, and conveyor systems.
I want to one day work alongside my father.
I chose Western Engineering primarily because of the common first year program. When I entered University, I didn't know if I wanted to become an Electrical or a Mechanical Engineer. The first-year program, along with the student vehicle teams provided me with the experience and knowledge to make my final decision.
What have you done with your engineering degree?
In the 23 years since graduating from Western, I've had a variety of experiences in a number of fields. I've worked as an Engineer in Information Technology Services, Automotive Controls, Energy Efficiency, and Utility planning and construction. With each role, I've adapted to changes in function, responsibilities, and technology. I've followed my heart and let my interests and aspirations guide me on my engineering journey. While not completely electrical in focus, I've continued to use aspects of my electrical engineering degree in my current role.
My greatest accomplishment to date was realizing my high school dream of working alongside my father. I was appointed his acting supervisor (aka boss) and we spent his last day before retirement together.
What advice would you give to a young female who is considering the field of engineering, but isn't sure if it's right for them?
Engineering is everywhere. I like to use the analogy of the "Pick your Own Adventure" books I used to read as a child; the books with different journeys and endings depending on decisions. I view engineering in the same way. With the theory and principles learned from engineering, young ladies can pick their own adventure. No matter what interests, motivates, or inspires you, through engineering you can contribute. If you can think it, you can do it. Engineers play important roles in all areas of society. From the moment we wake up in the morning until we lay down at the end of the day to sleep, aspects of engineering is involved in everything we do.
Is engineering right for you? I recognize that engineering may not be a fit for everyone. My advice to young females is to not discount it as an option at an early age. I recommend resisting the temptation to opt out of math and science in elementary school as these subjects are perceived by girls as being too hard. Math and science can be challenging, but they can also be extremely rewarding, just stick with it. Keep in mind that math and science will also open doors to other disciplines.
I've met many female engineers, each with unique skills, perspectives, and aspirations. What unites us is our desire to contribute and make the world a better place, be it designing a longer wear lipstick, the development of new apps and video games, or the constructing roads, dams, and buildings. We have all chosen to design our own adventure and have used engineering to excel.