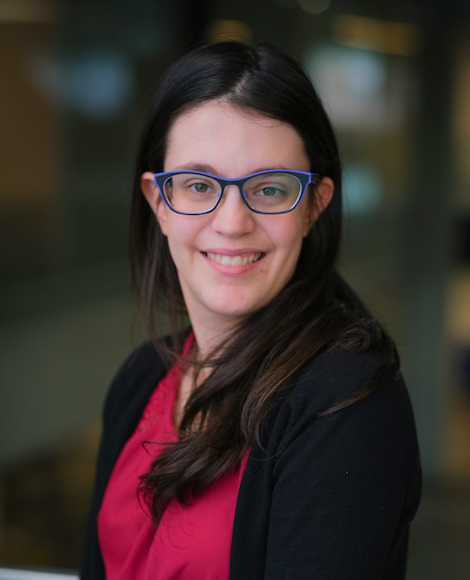 Stephanie Hill is a recent Ontario Tech University graduate in Mechanical Engineering with Mechatronics Specialization. She also recently won the capstone contest at Ontario Tech University.

Tell us a little about your capstone project:

My capstone project was a 3-axis CNC (computer numerical controlled) milling/engraving machine that was able to mill and engrave plastic, wood, and wax.

What made you decide that you wanted to be an engineer?
Growing up I wanted to be an inventor or scientist. When I was in grade 7 there was a presentation about engineering at my school and since that day, I realized that I Engineering was a potential career for me that combined everything that I loved about being an inventor or scientist and was slightly more realistic for me. Then in grade 10 attended Go Eng Girl and after that day I knew I really did want to go into engineering.
Which branch of engineering is your major? How did you decide on that specialty?
I choose Mechanical with Mechatronics specialization because in grade 11 and 12 I took computer engineering courses and loved the units on robotics, electronics and programming. All three of these are major components of mechatronics.
What do you plan to do with your engineering degree?
I plan to go into the automation field to help create or improve robotics to increase the applications, especially where it is dangerous for a human to complete the task. Another way I would like to use my engineering degree eventually is to help indigenous communities.
What advice would you give to someone who's considering engineering but doesn't know if it's right for them?
I would suggest finding something in there that provides some type of experience, like a workshop or Go Eng Girl, to learn more about engineering and some of the things that engineers are responsible for.
In your opinion, how do you feel about the lack of women in engineering? What are some ways you have positively contributed to inspiring more women in engineering?
I feel that as a society we need more women in engineering, in recent years this has improved however there is more that needs to be done to help inspire more women to pursue engineering.  

Throughout my undergraduate degree, I have positively contributed to inspiring more women and other underrepresented groups to pursue engineering by volunteering each year for Go Eng Girl and Go Code Girl. I also have worked at engineering or STEM day camps to show that indigenous women can become engineers if they wish.
I also was a women in engineering mentor for female students in first year
engineering, helping them through the transition to university being.