Toby Ma is a 3rd year Electrical Engineering student at UOIT who is currently on a 16-month internship at Hydro One after being awarded one of their Women in Engineering Scholarships. We recently sat down with Toby to learn more about her internship experience and to find out what inspired her to pursue a career in engineering.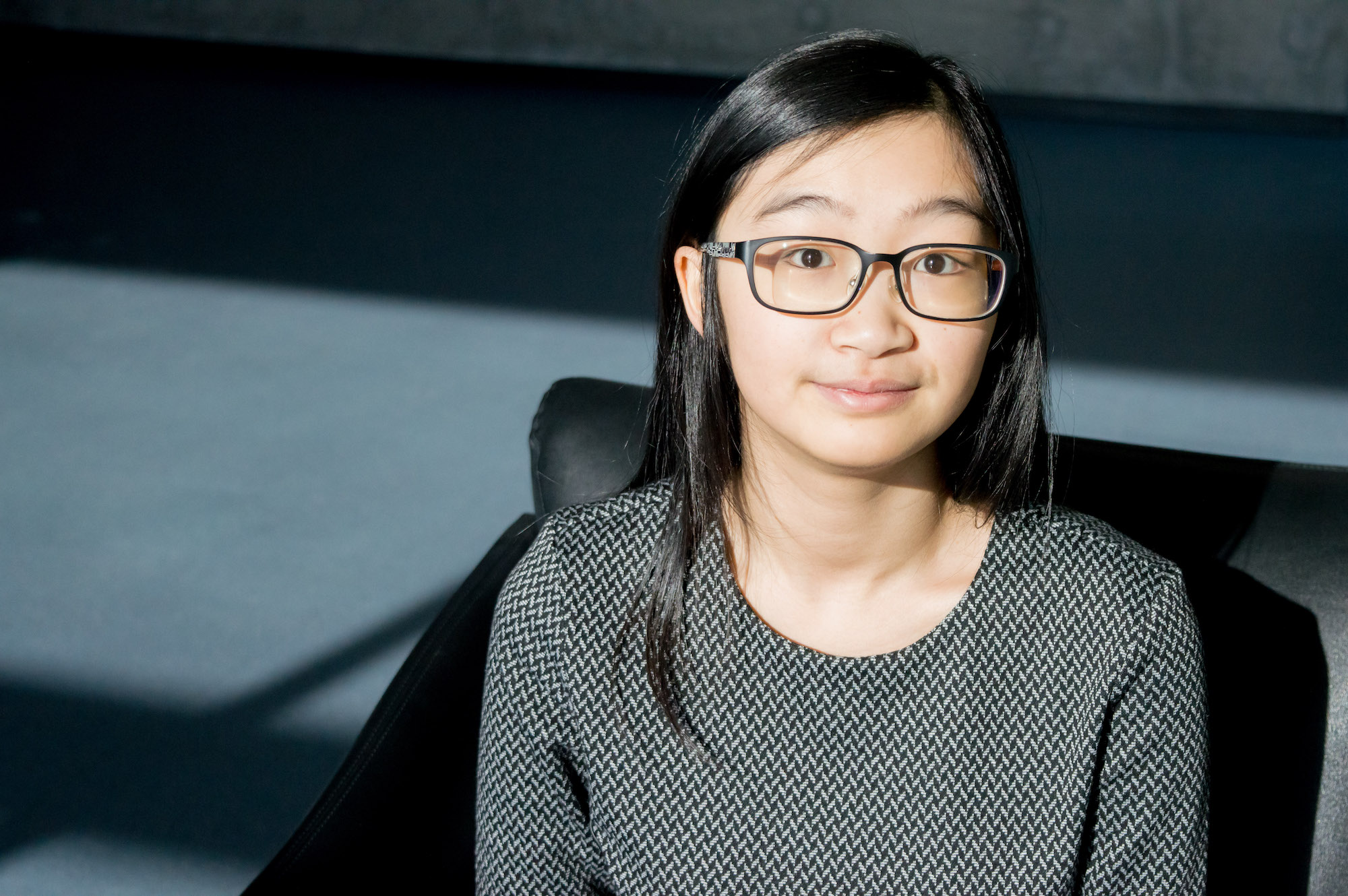 What or who inspired you to pursue engineering?
My highschool teacher who taught a course in Computer Engineering suggested I look into becoming an engineer. He taught me all 4 years of technological studies in high school in the stream of computer engineering and thought engineering suited me. He saw that I was very interested in circuitry and encouraged me to join the electronics club and participate in various competitions, such as the TDSB Electronics Skills Competition and the PEO Mechatronics Car Competition. He showed me what I could do as an engineer and how I could apply my passion of circuitry to a field of study. That was my first inspiration to pursue engineering.
What kinds of work have you been doing during your co-op/internship placement?
My placement is in Stations Engineering as an Electrical Arrangement Engineer. My position entails receiving projects of failed equipment that needs replacing or new equipment that needs to be added and revised. I am involved in the full design process and although I am a co-op student, my mentor encourages me to be independant and gain experience as if I were an engineer.
Often times, my projects require me to be working with various other management personnel, such as Project Engineers and Project Managers, as well as other engineers in structural, civil, mechanical, protection, controls etc. Many of my projects start with site visits that take me throughout southern Ontario to visit transmission stations and distribution stations. During my time there, we review the location of the new or failed equipment and decide the general solution to the problem and create our drawings back at the office.
Once we have returned to the office, we review drawings of the station and create "mark-ups" of our design. These markups are what need to be changed on existing drawings of a station and are sent to our assigned drafter of the project once finalized. Depending on the change to be made, I create Autocad drawings to better illustrate the design for my drafter to be able to produce a revised station drawing. My mark-up designs are reviewed by my mentor before being sent to a drafter. Once completed, my mentor then checks the drawing over with me, stamps on the drawing sends it to my manager for final approval.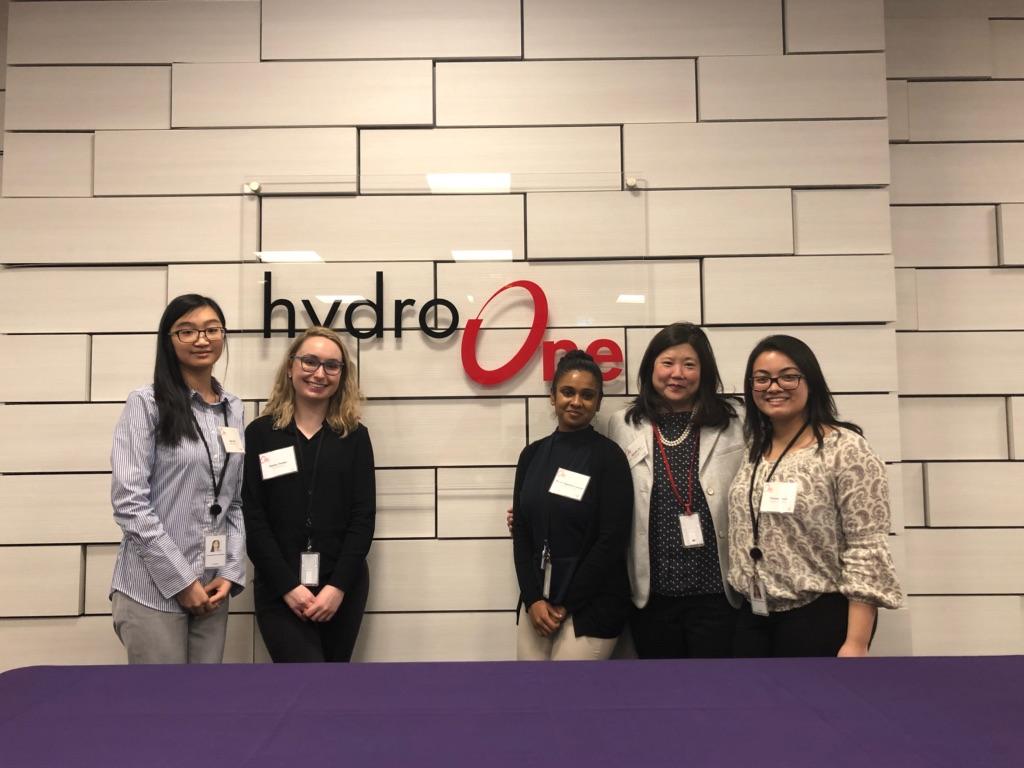 What has been your best moment at Hydro One so far? What are you proud to have accomplished?
My best moment so far, is when my projects are completed and my designs are in the system as either as a brand new drawing or a revision to an existing one. My initials are now in the revision history for revised drawings and my name is in the title block of any new drawing for the station. These drawings are then sent to construction and will be implemented in the near future, and I'm beyond happy to be able to say that a device in a station was implemented by me! I'm proud to have left my mark in Hydro One!
How has your scholarship at Hydro One impacted your undergraduate engineering experience?
The scholarship has greatly relieved my financial stress as well as that of my parent's. The developmental term at the company is eye-opening where I have been able to see much more of the field of engineering within the power field. I've learned that the knowledge from our undergraduate experience is only the surface of engineering. My co-workers are constantly learning new things to make designs better or new standards and regulations to factor into their designs. I've gained more experience in how engineering is a constant discovery of new knowledge and furthers my respect towards my profession. It's motivated me to work harder in what I can learn.
I have always considered power as a field of interest I would like to get into once I've completed my degree, however I was never decided whether I would like to do various other streams of electrical engineering. After just being in this field for two months, I can easily say that it has been so much fun working with my co-workers and that my interest in this field is greatly increased. I would love to come back to this field once I've graduated!
What's one piece of advice you would give to a student who is unsure about taking a co-op/internship opportunity?
Always try and get a co-op/internship position and if given the opportunity, what you learn at a company is uncomparable. Our schooling is giving us the foundation to our stream of engineering but is not able to give us the full knowledge of a specific field of study. The theory of power is different than the design of how power is transmitted and all the equipment that goes into it. This applies to any other field of engineering. The experience you can gain, impacts not only your knowledge, but matures your character and will stay with you throughout your career.
To learn more about Hydro One and their award opportunities, visit: https://www.hydroone.com/careers/one-awards