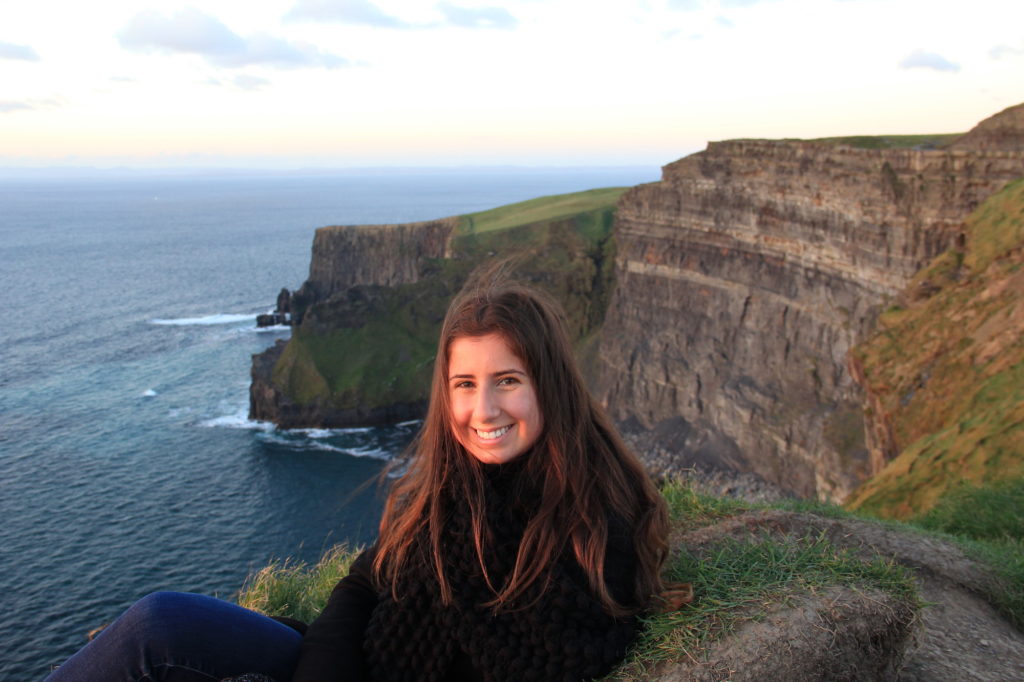 Zara Georgis is an Engineer-in-Training with practical experience in municipal transportation engineering. She received a Bachelor of Engineering in Civil Engineering from Ryerson University in 2016 and is an active member of Professional Engineers Ontario (PEO) and the Institute of Transportation Engineers (ITE). Her expertise includes using mathematical modeling to interpret data pertaining to traffic flow and to help make decisions about future developments.
What's one thing you wish you knew about engineering back when you were in high school?
Do not be afraid to ask questions! Asking questions is one of the simplest and most effective ways of learning. It identifies gaps in knowledge and in turn strengthens your overall comprehension. In my experience, I found that studying in groups created a comfortable space to ask questions while also maintaining a healthy social life without burning out.
What's your proudest accomplishment as an engineer?
I work on a lot of development planning applications in the City of Toronto and Greater Toronto Area and it is incredibly rewarding to see my work and projects come to fruition. I feel proud and accomplished knowing that I have done my part to ensure the safe and efficient operation of road networks upon completion of the developments.
What are you doing these days?
I work as a Transportation Engineer-in-Training at Nextrans Consulting Engineers.
Do you feel your work contributes to society? How so?
Absolutely! Civil engineers design, build and maintain the foundation for our modern society. As a Transportation Engineer-in-Training, it is my job to ensure the safe and efficient operation of road networks and to identify the need for road improvements. For example, determining safe speed limits for curves or proposing additional lanes to improve traffic flow.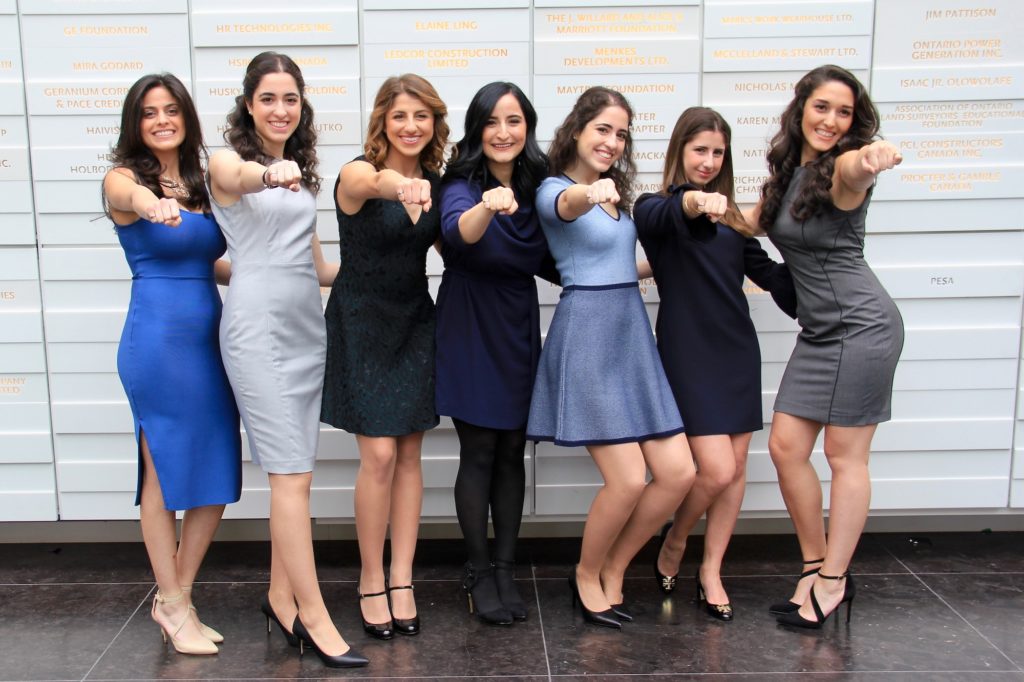 Why do we need more female engineers?
We need more female engineers to encourage and inspire the next generation of young women. Gender stereotypes should not change the outcome of a women's career potential. I like math and science. I like solving problems. I own a hard hat and steel-toe boots. I have a rewarding career in engineering and I am a woman!
Do you have any hobbies/passions that give you a unique perspective in engineering?
I used to be a gymnast so I pushed the limits of physics almost every day. I would apply my knowledge of physics to my training to determine the most effective way to execute a skill. I believe this made me more aware as a gymnast but also more informed as a student. I was more readily able to visualize concepts such as angular momentum and torque in class.
When you were becoming an engineer, were you nervous and stressed out about all the math and science? What made you push through and become an engineer?
I was a little nervous but I have also always enjoyed the challenge of sinking my teeth into a good math or physics problem. There is a great level of accomplishment that comes with solving difficult problems. This was my driving force to push through! I did not know I wanted to be an engineer in Grade 12 but I was told that engineering opens doors. Engineering teaches you how to think; it teaches valuable skills like critical thinking and problem-solving that are crucial to your success not only as an engineer but also in business, communication, and life.
Tell us about a cool project you've worked on.
I worked on a large-scale residential subdivision in the Greater Toronto Area. It required more creativity than a standard Transportation Impact Study. I had to design traffic calming measures within the road network and create a pedestrian and bicycle circulation plan with connectivity to the local parks and recreation area.