Have you ever considered how a city apartment building could be used to help reduce carbon dioxide from the atmosphere? Engineers across the globe are asking questions just like this to help make cities and communities more sustainable, as well as to contribute to the SDGs. The SDGs, also known as the Sustainable Development Goals, are 17 goals laid out by the United Nations that aim to make the Earth a better and more sustainable place to live.
Here are 3 innovative and unique ways engineers are working towards Goal #11: Sustainable Cities and Communities.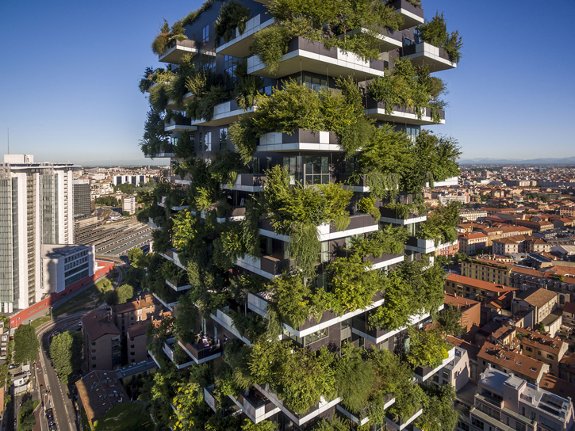 Vertical Forest
Have you ever looked at the top of an apartment building and noticed a few trees growing on the roof? Well, picture that times about 800! This is called a Vertical Forest, and was first designed in Milan, Italy. It was created with the purpose of reducing air pollution and producing new, clean oxygen within cities. Trees are able to do this through the process of photosynthesis. Their leaves take in carbon dioxide, water, and energy from the sun, and turn it into food for them to eat, producing oxygen in the process! This is especially impactful in cities, which account for 70% of the world's carbon dioxide emissions. These buildings are not only beautiful, but help our cities stay healthy!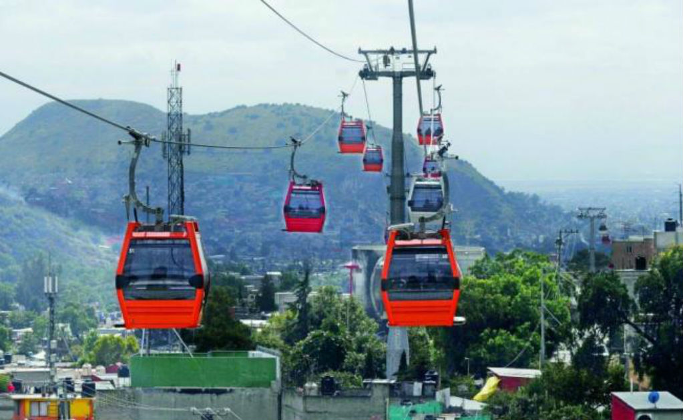 Mexicable Gondolas
Cities have a lot of traffic due to the people who drive into the city to work, and those who already live there. This is the case in Mexico City, where serious traffic is not just an annoyance, but a health concern as well. As a car is driven, it burns gasoline which creates harmful pollutants that enter the atmosphere. In Mexico City specifically, which is surrounded by mountains, that pollution stays trapped above the city. In 2016, Mexico City only had 26 days with acceptable air quality levels! As a solution to this, the city introduced gondolas called the Mexicable, which allows citizens to glide overhead of the traffic. These produce less emissions, and it is estimated that its invention allowed 5800 cars to be taken off the roads, reducing 17,400 tons of carbon emissions. The use of gondolas as public transportation is a sustainable way to travel and reduce car use!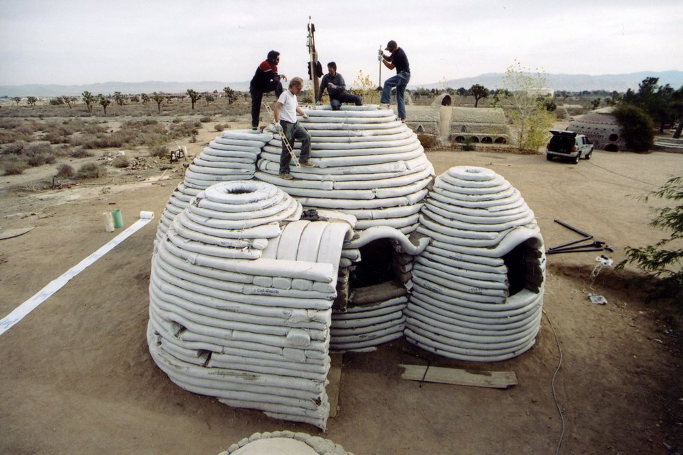 Calearth Sandberg Homes
Did you know that across the globe, about 1.6 billion people don't have access to adequate housing? The non-profit organization CalEarth is helping change this with SuperAdobe — sustainable, durable and low-cost homes using sandbags! The structures are made in a dome shape by layering long sandbags on top of each other. This simplistic design does not require heavy machinery and can be constructed by anyone. To make the design permanent, a layer of plaster is applied to the outside, protecting the home from weather. They've been endorsed by the United Nations, and these sandbag homes can currently be found in at least 49 countries across the world!
Through engineering, we have the power to make the Earth a better place and improve the quality of life of people everywhere. Whether it's in a big city or a rural community, by putting our minds together to come up with unique, sustainable solutions like these, everyone benefits.
---
Sources
https://www.c40.org/why_cities#:~:text=Cities%20consume%20over%20two%2Dthirds,levels%20and%20powerful%20coastal%20storms.
https://www.usda.gov/media/blog/2015/03/17/power-one-tree-very-air-we-breathe#:~:text=Through%20a%20process%20called%20photosynthesis,and%20released%20by%20the%20tree.
https://www.bdcnetwork.com/blog/public-transportation-future-four-new-sustainable-technologies
http://gondolaproject.com/category/engineering/
https://www.theguardian.com/world/2016/jul/06/mexico-city-chokes-on-its-congestion-problem
https://yaleglobal.yale.edu/content/cities-grow-so-do-numbers-homeless#:~:text=Based%20on%20national%20reports%2C%20it's,population%2C%20may%20lack%20adequate%20housing.
https://www.calearth.org/intro-superadobe