Have you ever thought about how potatoes can be modified to fight off disease? Engineers across the globe are doing things just like this to help beat hunger and contribute to the SDGs. The SDGs, also known as the Sustainable Development Goals, are 17 goals laid out by the United Nations that aim to make the Earth a better and more sustainable place to live. Goal #2, Zero Hunger, looks to end hunger and food insecurity around the world.
Here are 3 innovative and unique ways some engineers are taking action against hunger:
1 – Disease Fighting Potatoes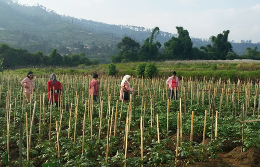 Did you know that the disease that caused the Irish Potato Famine about 175 years ago is still around and devastating communities across the globe? This is especially the case in Bangladesh, which already has one of the highest rates of child malnutrition on Earth. The issues with crops often lead to farmers using harsh chemicals like insecticide and fungicide which can be damaging to people and the environment. As a result, researchers from the United States, Indonesia and Bangladesh are working on genetically modifying potatoes that are resistant to the disease! They hope through genetic engineering, they will be able to fight off food insecurity and keep people fed, as well as prevent the need for chemicals
2 – Peanut Paste to Fight Malnutrition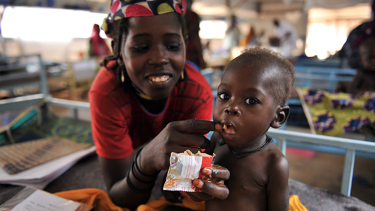 Malnutrition is an issue caused by not receiving the nutrients your body needs to function. This can make someone more susceptible to infections, slower at fighting off illnesses, and cause both short and long term health problems. Nutriset was founded by an agricultural engineer in France who wanted to feed populations who don't have access to nutritious food. Since then, the company has developed numerous products that treat many nutritional deficiencies from acute malnutrition to chronic malnutrition. One of their most notorious products is called Plumpy'Nut, a peanut paste food supplement that helps malnourished children gain 2 pounds a week!
3 – At-Home Milk Testing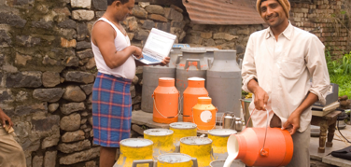 Did you know that India produces more milk than any other country, but only ¼ of that milk gets tested when it is sourced? Hundreds of thousands of people die from foodborne diseases every year, and making milk production more secure is a key way to reduce hunger and save lives. This led to engineers designing an easy and inexpensive device to test milk quality. The team, funded by MIT's Abdul Latif Jameel Water and Food Security Lab, uses a sensor to scan for fat and protein and then sends the results to a smartphone. This not only allows farmers to ensure the quality of their milk before selling it, but also helps them better price milk with a higher fat percentage for more money!
These are just a few examples of how engineers are using their minds and skills to improve conditions for people around the world. Innovations like these have the direct potential to save tons of lives, and help eradicate hunger in the process.
---