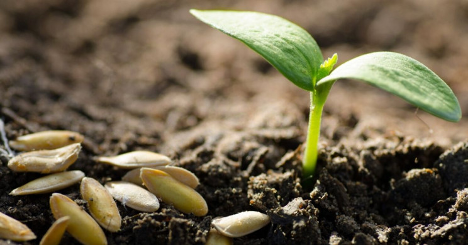 In 2019, Canada produced over 1.33 billion metric tonnes of waste, leading every country in the world in the most garbage produced per capita. Included in this collection of waste are potentially harmful products such as batteries and electronic waste (e-waste). While placing a small number of normal alkaline batteries in the trash is not particularly harmful, some batteries including lead-acid, lithium, nickel-cadmium, silver oxide and mercury batteries pose a higher threat due to their deleterious impacts on the environment. Although some cities have hazardous household waste (HHW) programs and provide drop-off options for some consumer batteries, these programs are not available to everyone and are not always used. What if there was another alternative for these metal tubes?
An Australian company, Lithium Australia, has managed to close the loop on the energy-metal cycle as they recover zinc and manganese from used batteries. They have found a way to use the metal dust from batteries to create a micronutrient supplement for plant fertilizers. The company looks to build a circular battery economy and they are focusing on supplying sustainable and ethical materials for battery companies. The type of engineers behind this project are called environmental engineers. Environmental engineers use the principles of engineering, science, and biology to develop sustainable solutions to protect the health of living organisms while improving the quality of the environment. Environmental engineers play a crucial role in a quickly developing society, as they encourage humans to reduce their negative effects on the environment, while providing simple solutions for this to be accomplished. The environmental engineers working with Lithium Australia hope to reduce the carbon footprint of the battery industry, and one such method is by recycling their components into fertilizer!
So far, they are able to convert batteries that are on the smaller end of the scale, such as the ones used in remotes or small appliances. Their technology has found a way to extract the main components of alkaline batteries (zinc and manganese) and turn them into supplements for fertilizer.
Safely and sustainably disposing of alkaline batteries has become a major issue around the globe. However, Lithium Australia has already been carrying out tests on its new product and plans on expanding this testing in the future. We can be hopeful that this innovation will soon find its way to other countries so we have a method to reuse these batteries in a safe and practical manner!
Work Cited
https://interestingengineering.com/old-batteries-can-now-be-recycled-into-fertilizer
https://www.usatoday.com/story/money/2019/07/12/canada-united-states-worlds-biggest-producers-of-waste/39534923/
https://www150.statcan.gc.ca/n1/pub/16-002-x/2016001/article/14570-eng.htm