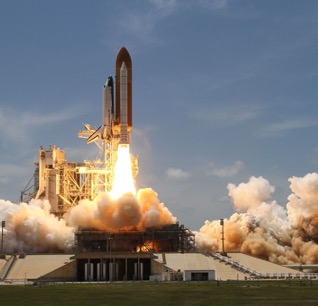 Always been interested in flying objects? Curious about the vast unknown above our heads🤔? Why not check out aerospace engineering — these engineers design and create all sorts of flying machines! Here are 3 cool things you could work on with a degree in aerospace:
Aircraft Designs ✈️: How many times a day do you look up to the sky and notice an airplane flying overhead? Now, imagine being part of the team creating them! Aircraft designers make these powerful machines for both air and space travel.
Space Missions 🚀: When we're younger, many of us dream about being astronauts. Aerospace can help make this a reality! Join a space expedition as a pilot or crew member, or even as a mission or payload specialist! Whether you're interested in tech or flying a spacecraft, aerospace is an amazing entry point!
Technical Communicating 🗣️: Never underestimate the value of good communication — being able to explain technical terms and words in an easy-to-understand way is extremely valuable! And, technical communicators do just this! They're the link between the crew up in space and the people down on Earth!
Image credit: https://www.pexels.com/photo/flight-sky-earth-space-2166/
Sources: https://news.fit.edu/archive/8-cool-jobs-can-get-aerospace-engineering-degree/