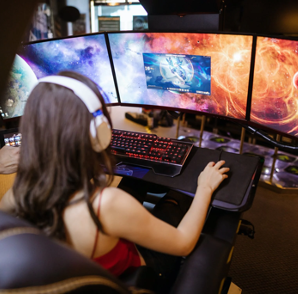 Calling all computer lovers 🚨Have you ever considered all the cool opportunities out there in computer engineering? These engineers create and test things that are run and used by computers, like software and hardware. Here's a list of awesome things you could work on with one of these degrees:
Video Games 🎮: Are you a gaming fanatic? Well, why not make that your career? There are so many opportunities for people with computer engineering backgrounds in the gaming industry. Use your programming skills to turn a designer's vision into reality!
Hacking ⌨️ : You've probably heard of hacking before, but did you know that it can be done for good? That's right — ethical hacking is a thing. Ethical hackers get paid to look for and find any weaknesses in an organization or business's online system.
Medical Technology 🏥: When you think of computer engineering, your mind might not jump right to saving lives, but that's exactly what you can do in this field. By designing things like information systems for hospitals, both treatment and diagnoses can improve from more data available!
Image source: https://www.pexels.com/photo/a-woman-playing-a-video-game-7915289/
Sources: https://www.murdoch.edu.au/news/series/series-articles/future-in-technology/have-you-thought-about-these-eight-careers-in-gaming