As members of the WEMADEIT Youth Think Tank we asked female engineering students why they think more girls aren't going into engineering. Here are their answers: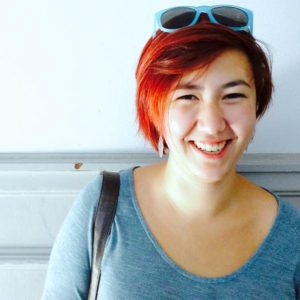 "A big problem with the engineering and tech industry is that we aren't well-versed in advertising what we do, and what a degree in these fields could accomplish. As members of society, we encounter doctors, lawyers, veterinarians, journalists, and scientists in our everyday lives and pop culture. But what child grows up knowing what an engineer is, and dreams of becoming one?"
"Most of the women I meet want to do something deeply meaningful to help people. It's easiest to imagine and choose a career path where that is possible through the careers we see and understand the capabilities of."
-Clarisse Schneider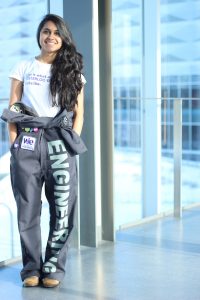 "I believe one major reason girls do not choose to go into an undergraduate engineering program is because of the lack of women currently in engineering – it's a catch 22. The transition to university can be extremely challenging, and the feeling that they may be one of only a few females at university can be intimidating for many women."
"Thanks to new initiatives, however, there are now more resources to help pre-university females connect with females in undergraduate engineering, thus enabling them to realize that there are others like them, and that a strong community for females in engineering exists."
-Pallavi Hukerikar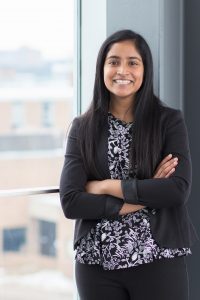 "The issue has nothing to do with engineering being male dominant or math and physics being tough to survive through in high school. Girls aren't choosing engineering programs because they don't see the rewarding jobs at the end!"
"The stereotype of associating engineering with bridges or some guy coding alone in the dark still exists. To be able to attract high potential females into engineering, these misconceptions need to be cleared. The industry is tackling challenging problems. Engineering will gear you for these challenges; whether it's developing a drug delivery technique, reconstructing a tony-stark-like suit or even building the Hyperloop."
-Arrchana Pradeepan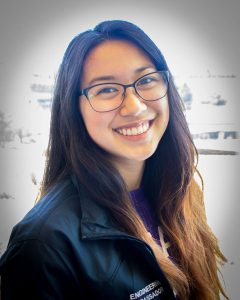 "Everyone in high school has the perception that engineering is this crazy difficult program, and you'll only survive if you're a math/science prodigy. A lot of girls don't get told that they're strong in math and physics, and won't come to that conclusion on their own."
"Without the confidence that they'll be able to succeed in engineering, a lot of girls can get scared away from studying engineering. There is also a common misconception that girls are not logical so they'd make poor engineers, when really bringing in females offers a different, valuable perspective."
-Mariko Shimoda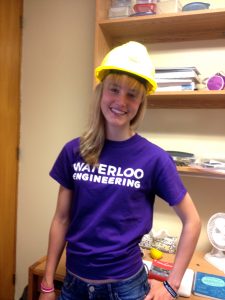 I believe that the reason that there are not more girls in engineering is lack of interest in STEM (Science, Technology, Engineering and Math) due to lack of exposure. In the early years of elementary school, the introduction to STEM is limited, and to be honest, not very enjoyable. This is supplemented with the concept of female play – toys that are designed to promote imagination and nurturing opposed to building and creating. Between school and play, girls see such a limited portion of STEM when they are young, which in turn affects their course and program choices in the later years.
-Laura Bingeman