What's this career all about?
Biomedical engineers use their knowledge of engineering, medicine and biology to develop solutions to medical problems or procedures. They focus on different areas for providing an overall enhancement of health care to the society. Tissues, medical imaging, orthopedic surgery, biomechanics and genetic engineering are just a few of the many specialties. Biomedical engineers often need to work with experts from other fields like chemist, physician, surgeons and other specialists. The majority of the time they work in research labs as a team.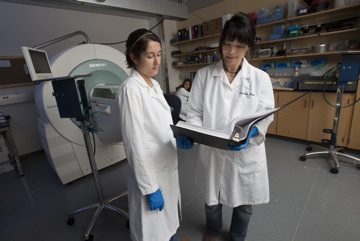 What kind of courses do Biomedical Engineers study in school?
Introduction to Medical Imaging and Applications
Bio-materials and Biocompatibility
Law and Ethics in Engineering Practise
Tissue & Rehabilitation Engineering
What are some cool projects that Biomedical Engineers get to work on?
Creating and designing prosthetic legs
Develop safe and accurate ultrasound technology to help doctors monitor babies in utero
Growing tissues that help repair damage from heart attacks
Relieving chronic neck pain and help children with cerebral palsy walk by creating an internal medication pump for anti-muscle-spasm drug
What are 5 qualities of a Biomedical Engineers?
Able to work effectively with people from various disciplines and educational backgrounds
Creativity
Strong Analytical Skills
Keen interest in positive health outcomes
Well-rounded academic interests
How do Biomedical Engineers contribute to making the world a better place?
Biomedical engineers contribute to the world by creating new devices and medication that can help those who need the assistance, such as those patients who need a heart transplant, pacemaker, or an artificial arm! They are always developing new creations to help enhance the quality of life for those around the world.