What's this career all about?
Industrial engineers, sometimes known as the efficiency people, work to make sure industries and organizations are operating at maximum efficiency and safety.
Industrial engineers are experts at organization. Their job is to make sure that a company/organization runs efficiently and effectively. They do this by ensuring that people, machines, resources and information work to the best of their abilities.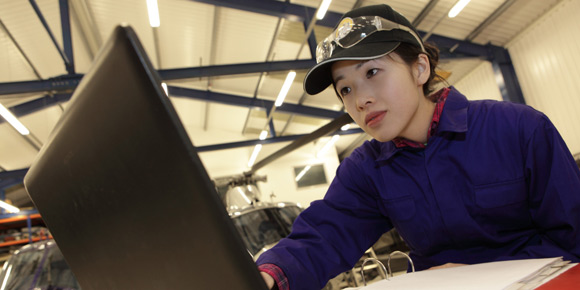 What kind of courses do Industrial Engineers study in school?
Human Factors Integration
Industrial Engineering Technology
Engineering Psychology and Human Performance
Organizational Design and Logistics
What are some cool projects that Industrial Engineers get to work on?
Figuring out a way to reduce wait time in lines at a theme park
Determining the fastest way to transport goods from one location to another
Developing the most efficient way to demolish a building
Designing how to make customer service more effective for an electronics company
Making sure a hospital room runs like clockwork
What are qualities of an Industrial Engineer?
Good problem solving skills
Motivation to succeed
Organizational skills
Attention to Detail
How do Industrial Engineers contribute to making the world a better place?
Industrial engineers make the world a better place by making it run more smoothly. They use their great organizing and people skills to figure the best method for just about everything from how a hospital is run to how a bridge is constructed. They definatly make all our lives easier.
Industrial engineers keep systems in our everyday life running smoothly and efficiently. They also use their insight to make the world a safer place. Without them our simple, everyday tasks would require much more work.