What's this career all about?
A Mechanical Engineer is someone who applies physics and mathematics to design, develop, build, and test mechanical systems. Mechanical Engineers can create machines such as the sophisticated computer-controlled robot to human devices such as hip implants.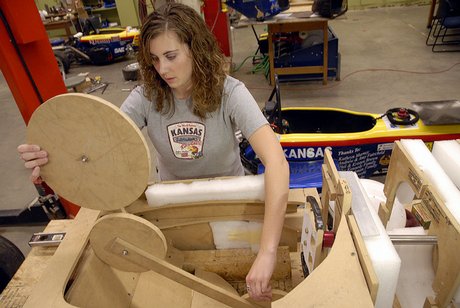 What kind of courses do Mechanical Engineers study in school?
Manufacturing and Design
Mechatronics and Systems
Fluid Mechanics
Thermal Dynamics
Circuits, Electronics & Experimentation
What are some cool projects that Mechanical Engineers get to work on?
Designing and building an airplane engine
Designing cool toys for kids
Designing and manufacturing fossil fuel-free cars that are equally efficient motor vehicles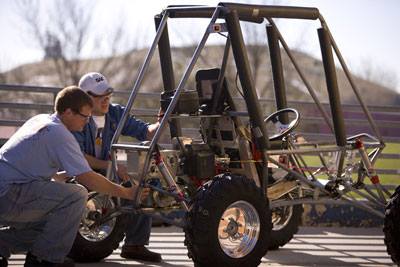 What are qualities of a Mechanical Engineer?
Spatial Perception
Analytical
Good communication skills
Realistic
Creative
How do Mechanical Engineers contribute to making the world a better place?
Mechanical Engineers have touched almost everything that we experience in our daily lives — from refrigerators to cars to medicine — they have devised the systems needed in this technologically dependent culture.
Mechanical engineers are problem solvers that take their knowledge of math and science and create solutions to improve our lives and make the world a better place. When you think of a mechanical engineer, usually cars come to mind but they also have a huge part in the medical industry as they make human devices such as prosthetic hands that allow a person to type and write.