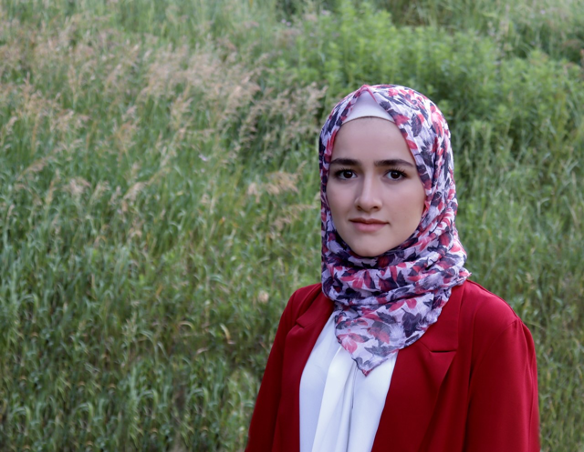 What is one thing you wish you knew about engineering when you were in high school?
I wish I knew about the different engineering disciplines and research opportunities available within this field. Engineering was not something I knew a lot about in high school, so I did not consider applying to Engineering at Western. I thought it was only about building towers and bridges. However, being a lab member of the Human Biomechanics Laboratory team and taking undergraduate engineering courses, I learned that engineering is a vast and diverse field with disciplines, including electrical, mechanical, chemical, civil, industrial and biomedical engineering.
It was interesting to see the application of engineering concepts to different settings such as healthcare. As I discovered the field during my undergraduate studies, I became interested in the biomechanics of the musculoskeletal system, which led me to pursue a Master's Degree in Biomedical Engineering.
What made you want to pursue engineering?
Engineering is a broad field that allows for tons of creativity and discoveries. It has many hands-on experiments and projects that enable students to express their skills and strengths in different ways. It feeds my curiosity about how the world and technology work together, and challenges me to solve complex problems in our society. For example, engineers create solutions by designing devices to create reusable energy or detect diseases like cancer. They are always changing the world by coming up with new solutions and inventions, and I want to be part of this field and improve everyone's life.
I see engineering concepts applied in daily living activities, like how airbags know when to inflate or how television screens make a colorful image. With engineering, I can combine different skills and knowledge to make people's dreams come true. Engineers are the wizards of our society; everyone needs them to solve their problems. Being an engineer is exciting as I would get to use magic to create and invent something new every day. I believe that I can make a difference and a change in our society, and for these reasons and more, I wanted to pursue engineering.
What branch of engineering is your major and how did you decide on it?
I did my undergraduate studies in science, and I am now pursuing a Master's Degree in Biomedical Engineering. Biomedical engineers play an essential role in our healthcare system. During my undergraduate studies and past volunteering at the Human Biomechanics Lab, I learned how to apply mechanical engineering concepts to understand how muscles and bones work when exercising and why our knee or hip breaks.
This subdiscipline of biomedical engineering, known as biomechanics, helps surgeons develop treatment plans after an injury to restore function and mobility. It also helps us understand how the human body moves to design reliable medical devices, such as orthopedic implants. Orthopedic implants are manufactured to restore function by reinforcing or replacing a damaged bone or joint. I find this very interesting because the structure and chemical properties of implants require the application of biomedical engineering principles. Biomedical engineers combine their diverse skills and knowledge to play an essential role in our healthcare system. I decided to pursue a master's degree in biomedical engineering as I want to play a role in our healthcare system and contribute to the biomechanics discipline.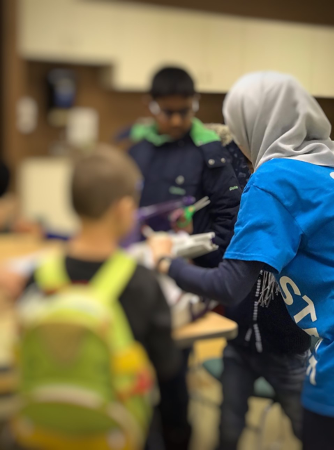 What do you plan on doing with your engineering degree?
After I graduate, I plan on working in the industry for a couple of years, hopefully, in a consulting firm designing joint implants or prosthetics. Later in my career, I plan to have my own company that will include designing, developing, testing and modifying products, equipment and medical devices.
What advice would you give to a young female who is considering the field of engineering, but isn't sure if it's right for them?
Imagine yourself in 5 years from where you are at right now. Where and how do you see yourself? If you see yourself as an engineer, this is the right field for you, and it is worth all the hard work, and I promise you the ride will be rewarding. Ask questions, reach out for help, and be a resource to others who might be struggling or need encouragement. Do not be overwhelmed by a room full of men or people who do not look like you. Follow your passion, learn as much as you can, and do your best. As long as you believe that engineering will light you up, everything else will follow.
What do you recommend doing outside of school?
I recommend looking for an engineering undergraduate club on campus and getting involved in your university's community by volunteering for different events. I loved working with Western Engineering Outreach program, where I had the chance to learn more about engineering and its various disciplines. I worked with many people from different backgrounds and learned from their expertise. I also had the opportunity to teach children at different ages about engineering through a wide range of activities and events. I would recommend getting involved in similar initiatives. They are always looking for an extra set of hands and will make your study break worthwhile and fun!