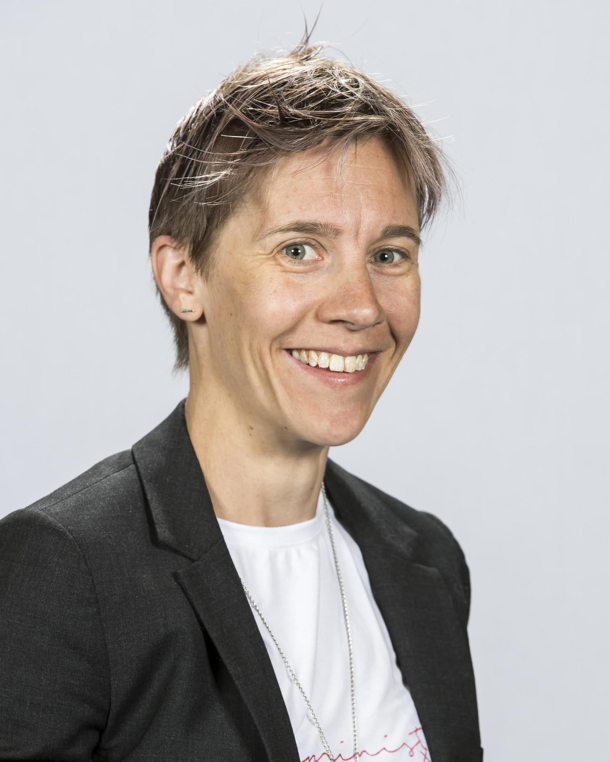 Sasha Gollish is a tremendous role model for her dedication to not only the world of engineering, but public speaking and athleticism. Her education started in 2003 at Western University when she began her degree in civil and environmental engineering. Today she is continuing her education to expand her horizons, by getting her PHD in engineering education. Sasha's journey is unconventional and unique, but one thing remains true, she has a true passion for learning and helping society.

When did you know you wanted to be an engineer?

Sasha realized she wanted to become an engineer during her second year of university at UofT (at the time she was completing an arts degree). After finishing her arts degree Sasha went to Western to pursue her true passions and interests, which was engineering. Sasha noted that in high school she had no idea what engineering even was, but was excelling in both math and science classes. Perhaps if engineering was a career that was better explained in earlier education, she would have pursued engineering at an earlier age.

What do you wish you knew about engineering in high school?

As previously mentioned engineering was not something that Sasha knew anything about in high school. She wishes that she had been exposed to female role models in the industry, while still in high school. If she had seen powerful female role models, it would have been easier to see herself in that profession and connect with the job. Exposure is a common theme that comes up when talking about the STEM field in high school. We need to have more real life discussions about what engineering is, and what pursuing a career in that field looks like.

What are you doing right now?

At the moment Sasha is working towards her PHD in engineering education at UofT. Previously she has had jobs in road safety, specifically as the senior project engineer for Safe Roads Engineering Inc, and as the project environment engineer and sustainability expert at the Ministry of Transportation Ontario.

What's your proudest accomplishment as an engineer?

One of Sasha's biggest accomplishments is when she worked with the Ministry of Transportation as an engineer working on their cycling strategy. The goal behind this project was to create safer roads. The strategy was to get more roads in municipalities because those are typically safer than provincial roads. Sasha's passion for this project came from knowing these lanes would make it safe for more children to bike to school. This reminded her of when she was young and was doing the same thing. This project was also very rewarding because it blended all she had learned about engineering and used it in a way that would help better people's lives.
Do you feel your work contributes to society? How so?

Sasha believes that any engineer that operates under the "do no harm" principle has a great opportunity to contribute to society positively. She has done this through her work with road safety, and she didn't even know that career path existed before studying at Western. Sasha wants to make clear that going into engineering may seem like a constraint, in which you are limited to what you can do and what your every day looks like. But, that is simply not true engineering can be whatever you want it to be, that's why it is important to work on projects in sectors you are passionate about. 

Do you have any passions/hobbies that would give you a unique perspective in your career?

Sasha combines her professional career as an engineer, with her love for physical activity. Previously she has been an Alpine ski coach, which was an interesting experience because it too is a field that is typically dominated by men. This experience gave more time to work against stereotypes and challenge the way people see her professionally. She is also a professional runner, which is a skill Sasha is very thankful to have being an engineer. Professional running is one of the first industries in which the pay is equal for both men and women. Being able to take a step back from her work, and take a run is very useful and helps her gain a lot of perspective. Sasha knows that it is nearly impossible to solve a problem, by staring at it and only thinking about the issue for hours on end. Instead, it can help to participate in physical activity to clear your mind. In that way, her hobbies complement her career choice and provides a unique tool in problem-solving that anyone can take advantage of. 
Has your job ever involved curiosity and or discovery?

The PhD that Sasha is currently working on is all about curiosity, specifically rethinking the way math is taught to engineering students. For example oftentimes students are given unrelated and close-ended math problems, which easily frustrates and stumps students. What Sasha is exploring is the idea of instead giving students open-ended questions that involved real-life situations. This way students will become curious and interested in discovering the answer or how to reach the solution. Therefore her entire PhD has been about discovery and curiosity, which has been very rewarding and educational. 

What has been the hardest part of being an engineer? And how have you overcome that?

The hardest part of being an engineer in Sasha's eyes is gender inequality. She is tired of men asking if it is hard being a female in the field, and is looking forward to the day where there is no question of the gender roles in engineering. In an ideal world, there shouldn't be, gender should not be a roadblock for anyone in any profession. Whenever faced with a situation where her qualifications are being questioned because of her gender, Sasha stays calm and explains herself. She finds it better to not get upset, or defensive. Instead of continuing to operate in a way that she feels out of place, she operates in a way that makes her feel like she belongs. "If you wear a super cape that says I belong, other people will believe it". 

What are some stereotypes around being an engineer?

Everyone seems to think that being in engineering means you are a math genius, but Sasha assures people that she is good at math but not great. She also recognizes that engineers are not only people that are interested in math and science, they are almost always very creative people that have the desire to create. In fact, she sees this as one of the best parts of hiring an engineer, they are very creative and forward-thinking people because of their interests. 

Why do we need more women in engineering?

Having more women makes for "stronger teams, and a wealth of different strengths". Sasha knows that having differing opinions and skills helps any project and will lead to finding new and exciting solutions to problems. In fact, if we only have white men, there will only be one viewpoint, "it's not just about diversity it's about having more robust teams to come up with more innovation and solutions". Therefore it is clear that we need more women in engineering, to discover things that otherwise never would have been seen. 

Where do you see yourself in ten years?

Simply put, she is not too sure right now. One thing that she does know is that she will one day return to working in road safety, because of her passion for protecting people. Since Sasha has skills from coaching she hopes to one day merge that with engineering by bringing those strategies to an engineering firm. She also aspires to write a book, and maybe even teach. The future for Sasha is open, and she is excited to see what it holds for her because a career in engineering has infinite possibilities. 

What advice do you have for highschool students wanting to pursue a career in STEM?

Sasha recommends students to walk around the city and see what people do. In fact, take any opportunity you can where you can learn more about what life is like in jobs that interest you. This may look like taking advantage of take your kid to work day or join the co-op program at your school (if it is offered). Sasha wishes that there were more chances for students to be exposed to different careers because it is hard to figure out what you want to do all by yourself with no experience. Her final piece of advice is, to not rush university and not to rush into any career because you feel pressured to. It is more important to figure out who you are, and what you are passionate about because doing what you love is very rewarding.