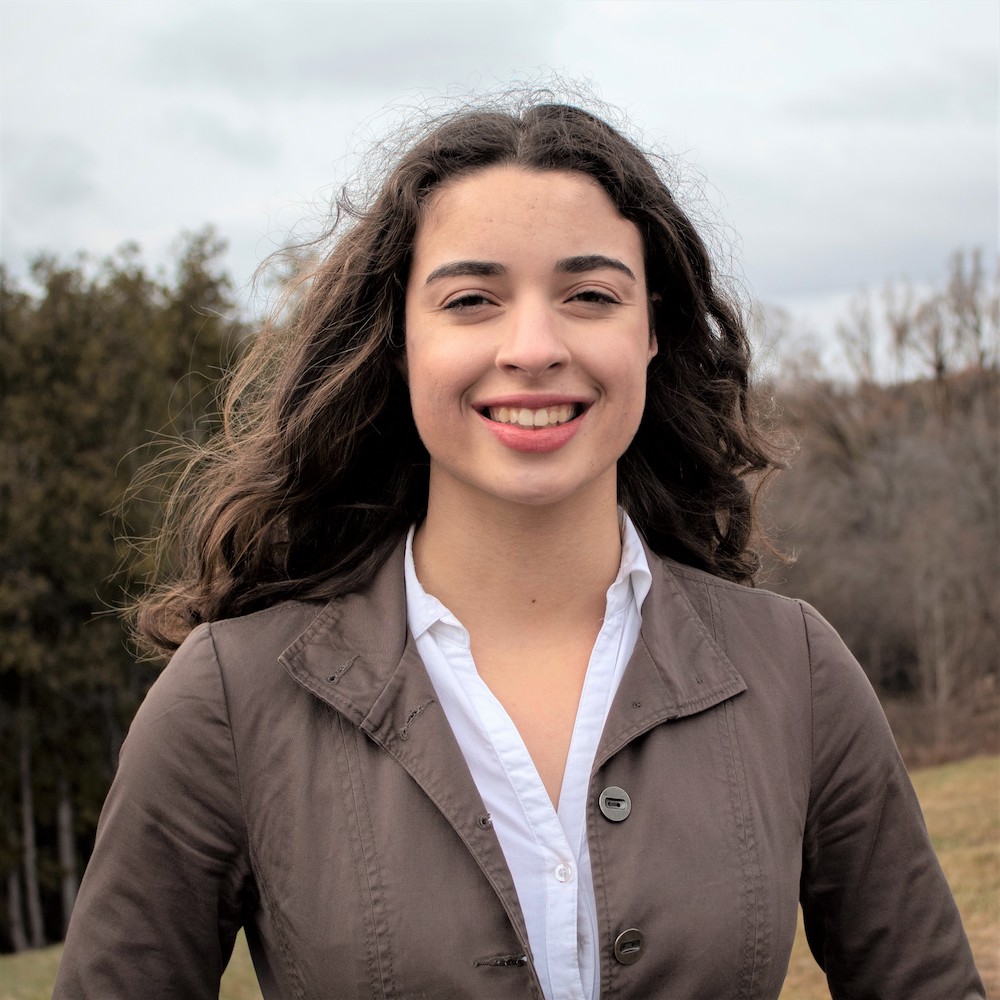 Who inspired you to be an engineer?
Shows like Mythbuster or MacGyver inspired me when I was a kid. I just thought it was so cool to see someone make something so incredible with just their imagination and some tools.

Why did you choose to be an engineer?
I always loved figuring out how things work. I was always taking things apart and putting them back together, it's one of the first ways that I got interested in engineering. From there, I fell in love with physics and the type of math that you can see, like projectile motion, stress calculations, etc. just seeing how cool the world is and how it relates to math has always fascinated me.

What have you found is the difference between being a female and a male engineer?
I find the biggest difference is the surprise when I tell people. Whenever I say I'm studying engineering, they assume that I was in a different program, looking at me like I have 3 eyes. 

What's one thing you wish you knew about engineering in high school?
I wish I knew that math and physics are the same thing. It sounds obvious, but I'm more talking about calculus and physics combining fully. Be good at both kids! (and don't forget integrals end in +C)

Does anything in your life (ex. A hobby, experience or passion) give you a unique perspective to engineering?
Last year, I served as VP Student Life on Ontario Tech's Engineering Society. Being in that position allowed me to not only set up fun, educational, or de-stressing events for the engineering students at our school, but it also allowed me to create networking opportunities and meet other leaders in Universities across Canada. It showed me the many diverse opportunities that engineering has to offer and helped me find my path after graduation.

How does your work contribute to society?
The saying "engineers rule the world" is not an understatement by any means. We help design your websites, buildings, phones, planes, cars… you name it. Specifically, mechanical engineering is about making sure any device that moves (or has moving parts) is properly designed, as cheap as possible, and is safe for people to use. The amount of thought that goes into designing even the most basic tools that we use every day is baffling, and I can't wait to be one of the people that get to do that!