Q&A WITH
engHERO:
Jane Simmons
Jane Simmons is an environmental engineer who has been involved with various awesome projects with Engineers Without Boarders.
Q#1
What's one thing you wish you knew about engineering back when you were in high school?
I wish I knew how much of an opportunity there was to make a difference on lots of things I cared about… that engineering wasn't just a boring math or science subject.
Q#2
What's your proudest accomplishment as an engineer?
Before I did my masters I got to work with a small municipality having some trouble figuring out how to calculate their water usage, and I got to work really closely with some people in their homes. We put together an easier way for them to do these calculations. It was a bit of a long process but when we finally got the program up and running and they were able to use it, and really appreciated having it, I think that was one of the proudest moments I've had.
Q#3
Tell me about a time in your career when your work has been about discovery or curiosity?
Almost everything we work on has an element of discovery, it's a big part of what we do.
Q#4
What are you doing these days?
I'm an environmental engineer in training, about six months away from getting my full engineering designation. I work for an engineering consulting company in their water and waste water group, working on a lot of environmental projects related to water and waste water for municipal clients.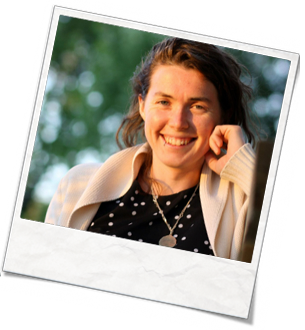 Q#5.
Do you feel your work contributes to society? How so?
Water and waste water affects everyone every single day. A lot of people don't think about how water gets to their tap, of where is goes when you flush the toilet. It's sort of an "undercover" important thing that people are affected by.
Q#6
Why do we need more female engineers?
I think if we're going to actually solve some of the really big problems, whether it's climate change, health, related to transportation or anything else, we need to have people from a variety of backgrounds working on them and thinking about it.
Q#7
Do you have any hobbies/passions that give you a unique perspective in engineering?
I've been involved with Engineers Without Borders for about 8 or 10 years now. So much of what they do is about applying the engineering problem solving approach to really important problems that you wouldn't really think of as being engineering problems. Things like poverty and economic development. So problems that come to me in my daily life and professional life I think, "So how can I approach this problem, and what sort of tools do I have to bring because I am an engineer and because I have that way of looking at things."
++++++++++++++++
Check out Engineers Without Borders!