Q&A WITH engHERO: Pegah Garousi
Pegah is a Technical Consultant at CiRBA Inc. She provides consulting services for capacity management of data centres including architecture and design, installation and configuration of software in enterprise environments and provides training to customers across the world.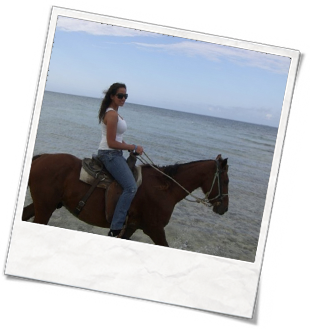 Q#1
What's one thing you wish you knew about engineering back when you were in high school?
In high school, I knew that engineering wouldn't be easy but I didn't know how much work and hours I had to put in for my studies. I had to completely change my studying techniques from the way I studied in high school in order to find the best and most efficient way of studying.
Q#2
What's your proudest accomplishment as an engineer?
My proudest accomplishment as an engineer would be working on complex projects and being recognized for the work that I've done while being one of a few females. This always been a great accomplishment and it has greatly encouraged me to work even harder.
Q#3
Tell me about a time in your career when your work has been about discovery or curiosity?
I have always been a very curious person who always wants to make sure I have an in-depth understanding of how things are done and why. A few times, my curiosity has made me discover issues that no one else has discovered before and I was able to provide a solution that exceeded the one already in place.
Q#4
What are you doing these days?
I am a Technical Consultant at CiRBA Inc. I provide consulting services for the capacity management of data centres including architecture and design, installation and configuration of software in enterprise environments, integration, customization, operation of analyses and deliver training to customers across the world.
I studied Software Engineering at the University of Ottawa, which gave me a solid background on the life cycle of software development (requirement gathering, architecture and design, implementation, testing, deployment and support).
During my second to third year of university, I worked part-time as a Quality Assurance Analyst and changed to a Software Developer position in my last year of university. After graduation, I was interested in project management but having just graduated, I needed more experience before entering that role. And so I became a Systems Engineer, which entailed designing and managing complex engineering projects over their life cycles. Having this experience made me realize that I enjoyed solving technical problems than managing projects and so I have decided to continue my career in that.
Q#5.
Do you feel your work contributes to society? How so?
Society today is being so technology driven, working in IT contributes a lot to the society. My work helps many of the Global 3000 companies who use CiRBA software to create leaner and more reliable data centres. With our professional services, we provide specialist advice to help reduce costs and allow them to be more efficient as well as allowing them to achieve any other business requirements by providing custom solutions.
Q#6
Why do we need more female engineers?
I think it's a very common mistake that engineering is solely for men. There are currently more men than women in engineering but this doesn't mean that it's more difficult for women to be successful. There were about 12-15 females in different subjects of engineering in my year and we were all considered top of our classes.
I'm glad I picked engineering as I realized how interesting it was. It helps you to understand how anything around you works and it allows you to eventually be the engineer who creates one of those things.
Q#7
Do you think it is important for women to be involved in engineering? Or do you think having more males is sufficient and that it doesn't really make a difference whether there are more women or not.
I believe that more women should be involved in engineering and that the male-driven stereotype should be broken. There are so much that women can contribute. Studies have proven that women are better at multitasking (which is something that is very important in a work environment). So many distractions could potentially impact the quality of your work. Women are more organized, even under pressure. During a study, they have observed that women spend more time thinking at the beginning whereas men tend to have impulses to jump in way too quickly.
In conclusion, being able to multitask effectively and think things through from the beginning are skills that women have which will give them the advantage over men. Women will not waste any time and/or money at a later stage in the project.