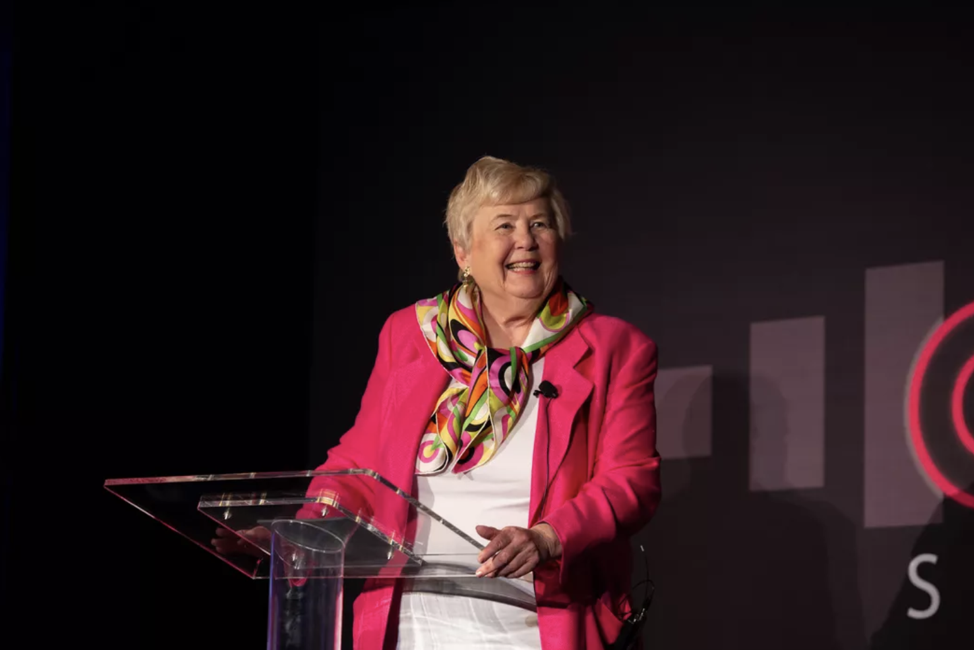 Poppy Northcutt
Hearing from women in STEM is always encouraging and inspiring, but Poppy Northcutt, in particular, embodies that women's success in engineering is limitless. She was the first woman to ever step foot into a NASA control room and was a return-to-earth specialist. This woman's accomplishments are truly incredible and prove that anything is possible. Poppy took the time to speak at this year's Girls in Tech Catalyst Conference. This conference is an annual event that takes place in San Francisco and continues to inspire future trailblazers in tech.
Nasa and Apollo 8
Poppy worked for NASA during the Apollo 8 program back in 1968. This program was the first crewed spacecraft to leave Earth's orbit, reach the moon and return safely. Therefore this mission was revolutionary, and something everyone to this day looks back on with pride. She was working as a back-to-earth specialist, which meant that she worked with a team to create a plan for the Apollo 8 crew to get back from the moon. Being part of that mission was a big deal, Poppy remembers that at the time no one had ever seen a woman in the control room before.
A lot of people ask Poppy about the lessons she has learned while working for NASA. Poppy explained how as a woman she had to fight to have her voice heard, which lead to Poppy explaining that "I became a flaming radical women's rights activist". Instead of becoming discouraged and defeated by the lack of a woman's perspective, she used that passion to become an advocate.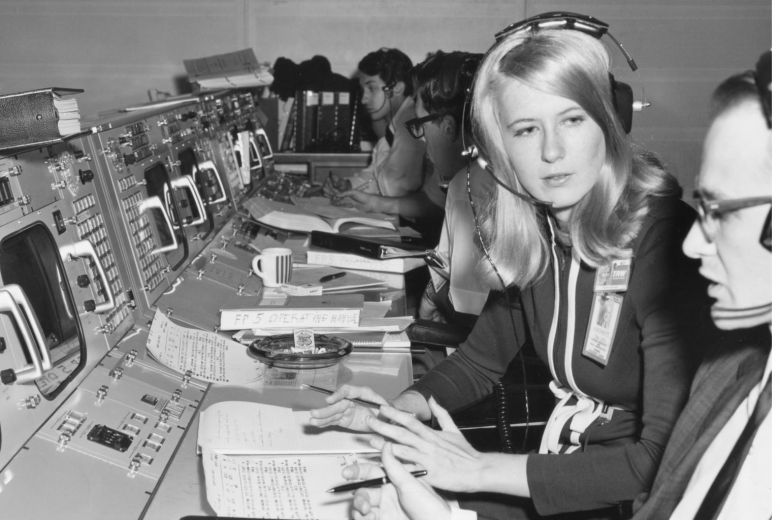 Sharing her Experience
When Poppy first got into the world of STEM there were very little resources for women in technology. It was nothing like it is today where there are conferences, books and talks offered to empower women in science. That is what drove Poppy to share her experiences and make it clear that women deserve a seat at the table.
When Poppy was working on Apollo 8 with NASA, Texas had a law that prohibited women from working with the same employer for more than nine hours. This was an issue since her hours for this project could have her staying at the office until 10PM. Her boss would come in at 6PM to tell her to go home. Poppy knew that leaving early when the rest of the team worked, would have a negative impact on her career prospects.
"Probably the smartest thing I figured out was that I should not go home," Northcutt said. "I should pay absolutely no attention to that damn law." All of her hard work paid off when she got promoted to an engineering position. Before this Poppy worked as a "Computress", which in Poppy's words meant "in the 1960's we women who did math were considered androids and were employed as gendered computers". This shows how far the STEM field has come, towards gender equality.
Poppy Northcutt is a perfect example of grit and resilience because it doesn't matter what is holding you back, there is always a way to break through. Northcutt ended off her speech with these inspiring words "Your presence affects people," Northcutt said. "Get out from behind the shadows. Don't be hidden."