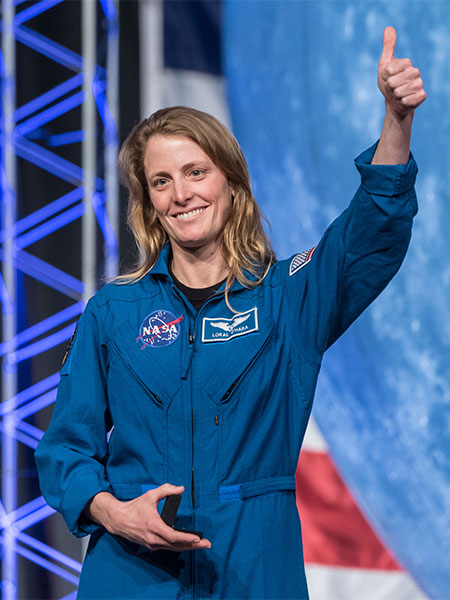 Before Loral O'Hara became a NASA Astronaut, she was an Aerospace Engineering graduate from the University of Kansas. In a Zoom meeting with STEM-field students, Loral gave these three pieces of advice for finding their success.
Lean on your community.
When she was asked for advice on overcoming challenging coursework, Loral recommended to 'lean on your community' and the support systems around you. These are the people who know you and your potential, and will help to build your confidence when you face obstacles.
She also suggested to visualize instances in the past when you faced a challenge, and overcame it. "When I get to a really hard task, I think back to when I struggled and succeeded."
Be aware of what your own personality is telling you.
Loral is aware that many students struggle to find the right program for them. Her advice is to pay attention to the things that interest you and what you find exciting. She says that it is all about "being aware of what your own personality is telling you, what skill sets you're developing, what things you're drawn to — and how you might be able to best serve the world, the community, your school, whatever, just by being you."
There is no one path to success.
Being a part of NASA, Loral sees firsthand how a team of diverse backgrounds is necessary to producing the best work. The path to achieving your goals is not 'one size fits all', and will look completely different for everyone. "This is one of my favorite things about the astronaut office," Loral says, "It shows that there's no one path to success." She also shares that "the best science and math is done by diverse teams."
---
Adapted from: Source