Research is very important to an engineer! If you're ever bored and looking to improve your innovation and problem-solving skills, or even just want to learn something new, here are some super cool research topics in engineering for you to look into!
7 – Aerodynamics
In recent decades, the research in aerodynamics has progressed into a new era. Aerodynamics is the study of the flow field around objects of various shapes. Some technologies that depend on aerodynamics are cars, bicycle racing helmets, wind turbines, golf balls, and many more. Did you know that about 1/3 of your taste buds are numbed while flying. Maybe that meal was not that bland after all?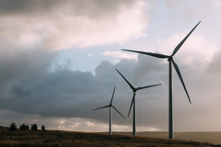 6 – Nuclear Power
Nuclear power is the use of nuclear reactions that release energy to generate heat, which is then used to produce electricity in a nuclear power plant. Nuclear is the world's second-largest source of low-carbon power (29% of the total in 2018). In addition to research, nuclear reactors are being used for the production of medical and industrial isotopes, as well as for training. Fun fact; because nuclear fuel is so dense, all of the used nuclear fuel produced by the U.S. nuclear energy industry over the last 60 years could fit on a football field at a depth of less than 10 yards.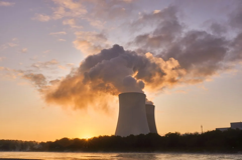 5 – Hybrid Vehicles and Electric Vehicles
Hybrid vehicles and electric vehicles are generally greener because they consume less fuel and emit less CO2 than petrol or diesel-engine vehicles. A hybrid vehicle is one that uses two or more types of power, such as diesel, batteries, gasoline, etc. Electric vehicles (EVs) will hit 10% of global passenger vehicle sales in 2025. Much of the world is planning to phase out gasoline-powered cars in the coming years, with Norway planning to do so by 2025, India by 2030, and France and the UK by 2040!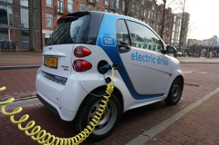 4 – Nanotechnology
Nanotechnology is the science of building things on the scale of atoms. To put it into perspective, a nanometer is one-billionth of a metre. The diameter of a single human hair is over 80,000 nanometres! Researchers today are using nanotechnology to investigate and monitor cellular and molecular function and to alter systems that are deregulated in disease. It is also being used in developing countries to help treat disease and prevent health issues. Did you know we have actually been using nanotech for centuries? The colours in medieval stained glass windows result from nanocrystals created in the heating and cooling of glass!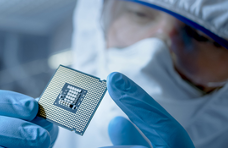 3 – Liquid Crystals
Liquid crystals or LCs are a state of matter that has properties of both conventional liquids and solid crystals. For example, a liquid crystal may flow like a liquid, but its molecules may be oriented in a crystal-like way. Research in LCs today is best known for application in flat panel displays, but LCs have plenty of unique properties with lots of potential for fundamental science and innovative applications. Liquid crystals are all around us; in computers, clocks, even soapy water!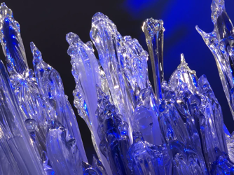 2 – 3D Printing
In the coming decade, 3D printing will become a leading production tool. One of the most popular uses of 3D printing in 2021 is rapid prototyping, which is using a 3D printer to create a scale model of a product or piece. Some of the coolest things people have 3D printed include organs, boats, houses, and even food! The only limit is your creativity! Fun fact: a lot of the props used in movies such as IronMan, Jurassic Park, and the Avengers are 3D-printed!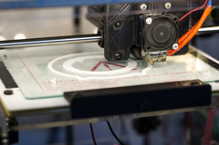 1 – Artificial Intelligence (AI)
As you may know, artificial intelligence (intelligence demonstrated by machines) is getting more advanced every day. Machines in 2021 have become proficient at features such as natural language generation, speech recognition, decision management, and much more. Research says that as AI learns things faster and faster, it may one day become smarter than humans! Did you know that in some parts of the world, robots can have citizenship? Saudi Arabia has given citizenship to the social humanoid robot named Sophia!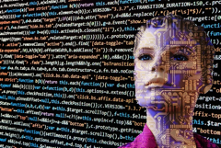 ---
Sources:
https://www.world-nuclear.org/information-library/current-and-future-generation/nuclear-power-in-the-world-today.aspx
https://www.nature.com/articles/d41586-020-00271-6
https://www.google.ca/amp/s/www.pocket-lint.com/gadgets/news/131685-best-3d-prints-the-crazy-and-coolest-things-people-have-printed.amphtml
https://www.sciencedirect.com/science/article/abs/pii/S1567173912001113
https://www.azonano.com/amp/article.aspx?ArticleID=1134
https://www.ncbi.nlm.nih.gov/pmc/articles/PMC2793126/
https://www.science.gov/topicpages/h/hybrid+vehicle+research.html